Where can I buy Vicodin?
Vicodin is a common prescription drug that can be bought at any pharmacy or store like CVS Pharmacy, Kmart, Kroger, Publix, Rite Aix, Target, Walgreens, and Walmart. Doctors often prescribe Vicodin to treat mild and moderate pain. It is relatively easy to obtain a prescription from a physician.
Those who need larger amounts of Vicodin for extended use, and don't wish to obtain a prescription, do have other options. There are two ways obtain the drug without a prescription (and therefore, illegally): on the street or over the internet.
How much does Vicodin cost in pharmacies?
Vicodin typically costs around $2 per pill in pharmacies. Usually, the price of prescription medication is lower than drugs bought on the street or via the internet. If you have insurance, you can pay very little for your drug. If you don't have insurance, you have the option to use discount coupons.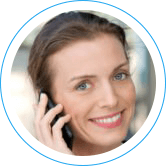 Hope Without Commitment
Find the best treatment options.Call our free and confidential helpline
Treatment Is Fully Covered by Insurance In Most Cases
Prices of 30 Tablets of 10 mg / 300 mg Vicodin:
CVS Pharmacy: $47.03
Kmart: $79.29
Kroger: $65.14
Publix: $79.29
Rite Aid: $79.13
Target: $70.63
Walgreens: $78.88
Walmart: $55.02
Prices of 30 Tablets of 7.5 mg / 300 mg Vicodin:
CVS Pharmacy: $38.74
Kmart: $57.98
Kroger: $51.95
Publix: $57.98
Rite Aid: $62.74
Target: $53.14
Walgreens: $62.49
Walmart: $45.08
Prices of 30 Tablets of 5 mg / 300 mg Vicodin:
CVS Pharmacy: $36.68
Kmart: $49.25
Kroger: $48.75
Publix: $49.25
Rite Aid: $49
Target: $47.55
Walgreens: $50.50
Walmart: $46.51
Most pharmacies in the United States accept the discount coupon from the website Drugs.com. People that don't have insurance could benefit from that option because the coupons are not valid with insurance plans. One of the requirements to use these coupons is to pay cash.
With the Drugs.com coupon, you would pay $167.62 for 100 tablets, which makes $1.68 per pill. If you buy 500 pills, it will cost you $814.09, which is $1.63 per unit.
Vicodin Street Value
Street prices of Vicodin vary a lot. The prices depend on the location, the amount of Vicodin, and the number of dealers in a given city.
You can follow the latest trends of Vicodin prices on the website streetrx.com. Just enter "Vicodin" in the search box, and you will see a list with information entered by single users across the United States and several other countries. Here is what you will see: the formulation of the drug, the date and the location of purchase and the price per unit. For an easier view, there is also an interactive map, where you can be immediate see if there is information about your location.

Here are some examples of the last several days:
Vicodin 5 mg / 300 mg pill
Some on bought if for $10 in Beaumont, Texas and for $15 in Atlanta, Georgia on October 22nd. A user bought a dose for $1 in Michigan the following day. On October 24th, the cost of one table was $10 in Nevada, $5 in Cleveland Ohio City, Ohio. The next day people bought it for $10 and $5 in two locations in New Jersey and $20 somewhere in Idaho. The price was $5 in Cypress, California, $10 in Arizona, $3 in Missouri, $3 in Boynton Beach, Florida and $20 in Londonderry, New Hampshire in the last days of October 2016.
Vicodin 7.5 mg / 300 mg pill
Users report the price of $5 in Tampa, Florida and $6 in Virginia on October 18th. It cost $1 in New York on October 19th and $5.55 in Hawaii on October 21st. On October 27th a user obtained it for $7 in Illinois.
Vicodin 10 mg / 300 mg pill
The cost of a 10 mg / 300 mg tablet was $25 in Atlanta, Georgia on October 19th, $10 in Oregon and $2 in Pittsburg PA, Pennsylvania on October 20th and $7.50 in Milwaukee, Wisconsin the following day. Between October 24th – October 29th the prices were as follows: $15 in Illinois, $3.42 in Pittsburg Pa, Pennsylvania, $7 in Illinois, and $8 in Dallas, Texas.
These prices are single user entries and do not necessarily represent average costs for a given location. However, they can offer you a useful insight into real street values of Vicodin. If you follow the pattern for a while, you might be able to find out the actual running values of Vicodin in your location.
Words of Advice For Buying Vicodin
If you purchase Vicodin on the street or the internet, stay cautious. Make sure that the source of the medications you buy is reliable. Inquire about the exact ingredients. You don't want to end up with pills that are cut with unspecified or dangerous substances.
Some dealers also cut the active substance with inactive fillers. That will not bring any danger to you, but you it will give you no effect at all.