Even though antipsychotics share similarities in base chemical composition, there are some characteristics that differentiate them. However, this does not change the fact that some antipsychotics directly address the treatment of common mental disorders. For instance, when comparing Seroquel vs. Abilify, they are both effective in the treatment of schizophrenia and bipolar disorder, so it is not uncommon to see them used in the treatment of any of those disorders even though they are radically different antipsychotics. Take a look at antipsychotics that can be used as alternatives for Seroquel, and the disorders that each one can be used for in these hypothetical interchanges.
Seroquel Alternatives: Why Compare Antipsychotics?
Drugs work differently for each person, so the need to compare and select from a variety of antipsychotics may become necessary under different circumstances. For instance, a person may be forced to consider an alternative for 1st generation antipsychotics if problems arise from using them for the first time.

Adverse Effects
Not all side effects are shared by all antipsychotics. Some side effects present in some types may be missing from others, and if the patient is looking to avoid those specific side effects, then the best course of action is to look for an alternative antipsychotic that does not present it.
Other Conditions
Other possible circumstances to select Seroquel alternative include:
Dietary restrictions may make it inadvisable to use some antipsychotics that contain specific ingredients
The half-life of various antipsychotics also vary, so this may be a reason to make comparisons if the half-life is an essential factor for the user
Preference for specific dosage forms may also warrant a need for comparison. If a particular drug is unavailable in the preferred dosage form of the user, alternatives would be the way to go.
Same Class Alternatives To Seroquel
The following are comparisons of some of the alternatives to quetiapine:
Seroquel vs. Abilify
Both of these drugs are known as atypical antipsychotics. When treating schizophrenia, Abilify is only used once a day, while the immediate-release tablet of Seroquel is used twice daily. The former reaches peak levels in the body within three to five hours, while the latter only takes about an hour and a half.
In addition to the use of both drugs for treating bipolar disorder and schizophrenia, Abilify can also be used in the treatment of Tourette's disorder and autistic disorder. Abilify shares Seroquel's weight change side effects, and others such as fatigue, headache, constipation, nausea, and vomiting. Another similarity is in the drugs not to take with Seroquel and Abilify, such as drugs used for high blood pressure. Abilify generally costs more than quetiapine.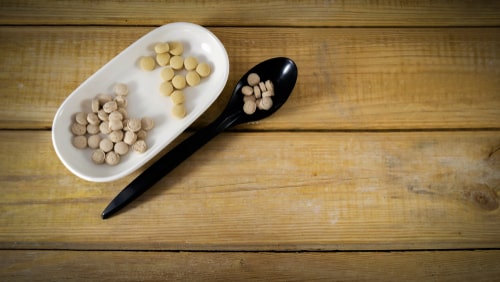 Seroquel vs. Zyprexa
Both drugs can be used in the treatment of schizophrenia and bipolar disorder, but Zyprexa (olanzapine) is also useful for major depressive disorder. Both drugs are available as oral tablets, but Zyprexa is also available in intramuscular powder form for injection.
The half-life of Zyprexa lasts a lot longer than Seroquel at 54 hours (compared to 6 hours for quetiapine). However, it costs significantly more than quetiapine.
Risperidone vs. Seroquel
In addition to schizophrenia and bipolar disorder, Risperidone is also prescribed for autism, Mmania, and Asperger's syndrome. Off-label, it can be prescribed for:
anxiety
agitation
paranoia
post traumatic stress disorder
body dysmorphic disorder
borderline personality disorder
social anxiety disorder
Risperidone has a half-life of 24 hours compared to quetiapine, and it is also available as an oral solution in addition to the tablet form. Both drugs share side effects such as drowsiness, constipation, nausea, and weight gain. Some of these side effects (excluding weight gain) also show up as Seroquel withdrawal symptoms if the dosage is stopped.
Haldol vs. Seroquel
Haldol (Haloperidol) falls in the same drug class as Seroquel, but not atypical. It is prescribed for psychosis, dementia, Tourette's syndrome, and mania. The available dosage form is an injectable solution, and the drug has a half-life of up to 70 hours.
Latuda vs. Seroquel
Latuda (lurasidone) vs. quetiapine both work in the treatment of bipolar disorder and schizophrenia as they are both psychotropic drugs. However, Latuda treats the depressive phases of bipolar one disorder, while quetiapine treats both the depressive and manic phases of the condition.
Compared to the twice-daily dosage of quetiapine immediate-release tablets, Latuda is taken only once a day, and it must be taken with food to be adequately absorbed – something that quetiapine dosage does not require. They share side effects such as nausea and weight-gain (stronger with Seroquel). Quetiapine costs significantly less than Latuda.
Geodon vs. Seroquel
Geodon (ziprasidone) is also an atypical antipsychotic. In addition to bipolar disorder and schizophrenia, it is also prescribed for autism. Both drugs share side effects such as nausea, weight gain, dizziness, drowsiness, and headaches. Both medicines share a similar half-life period too – 7 hours for Geodon to the 6 hours for quetiapine. However, Geodon is sold as an oral capsule or intramuscular powder for injection.
Off-Label Alternatives To Seroquel
Using quetiapine off-label is not the same thing as Seroquel recreational use. Off-label simply means that the drug has not been listed by the FDA as approved for such use, even though there may be evidence to show that it works.
Note that a doctor should be asked prior to take any medication for off label purposes.
Seroquel vs. Ambien
Ambien and Seroquel work for insomnia. It is the primary function of Ambien, while it is an off-label use of quetiapine. Ambien is a hypnotic-sedative, while quetiapine is an atypical antipsychotic. Nausea, Constipation, and Dizziness are common side effects of using both drugs.

Seroquel vs. Xanax
Xanax is not an atypical antipsychotic; it's a benzodiazepine. Both drugs are used to treat psychiatric disorders. Quetiapine is used off-label in the treatment of panic attacks and anxiety disorders, while Xanax is specifically used for those treatments. Vomiting, weight changes, headache, and drowsiness are common side effects of both drugs.
Lithium vs. Seroquel
Both drugs can be used to treat bipolar disorder, but Lithium (Lithobid) belongs to the drug class "alkali-metal". Vomiting, Nausea, and Drowsiness are common side effects.
Lamictal vs. Seroquel
Both drugs can be used to treat bipolar disorder, but Lamictal (Lamotrigine) belongs to the drug class "anti-convulsants". Lamictal is also used in combination with other anti-seizure drugs to treat some types of seizures. Headaches, vomiting, nausea, drowsiness, and dizziness are common side effects of Seroquel and Lamictal.
Natural And Therapeutic Alternatives To Seroquel
Other treatments that do not involve drugs are:
Herbs: Herbs such as Rhodiola Rosea and St. John's Wort may serve as herbal alternatives to Seroquel. They help to manage mood disorders that come with depression.
Supplements: Supplements such as Omega-3, vitamins, and magnesium play a role in regulating mood and, as such, can be useful in managing bipolar disorder episodes.
Therapies: Many therapies can help reduce the symptoms of bipolar depression. Since patients typically suffer more depressive episodes than manic episodes, non-prescription therapies such as meditation, light therapy, and Chinese medicine can help alleviate depression.
Choosing The Best Seroquel Alternative
Before choosing an appropriate alternative for Seroquel in treating any health condition, it is vital to seek the professional advice of a qualified doctor. This will ensure that the risk of severe side effects is greatly reduced. It will also help to ensure that one uses the appropriate doses and avoids any need for Seroquel overdose treatment.
A qualified physician will also inform a patient about the risk of quetiapine abuse and discuss drug addiction treatment options possible. If abuse behavior is notable in a patient, health experts will advise the best drug rehab center for the patient's condition.
---
Page Sources
H.J. Rogier Hoenders, MD, Ph.D., Agna A. Bartels-Velthuis, Ph.D., Nina K. Vollbehr, MSc, Richard Bruggeman, MD, Ph.D., Henderikus Knegtering, MD, Ph.D., and Joop T.V.M. de Jong, MD, Ph.D., Natural Medicines for Psychotic Disorders: A Systematic Review, 2018, https://www.ncbi.nlm.nih.gov/pmc/articles/PMC5794244/
Saeed Shoja Shafti, Hamid Kaviani, Quetiapine versus aripiprazole in the management of schizophrenia, 2015, https://www.ncbi.nlm.nih.gov/pmc/articles/PMC4502587/
Rowe DL, Off-label prescription of quetiapine in psychiatric disorders, 2007, https://www.ncbi.nlm.nih.gov/pubmed/17610391