Sometimes, patients need to handle their pain with Percocet pills, but with the uncertainty of price and availability, this poses a threat to their well-being. This painkiller is part of the opioids family, and it can be gotten legally with a doctor's prescription only.
It also could be bought without a prescription online or on the streets. Knowing Percocet street value could give you an idea of how much you can get for it in the black market. Another way you could purchase this drug without prescription too is to buy Percocet online. Let's have a look at the street value of Percocet, compare prices and discover how to find the best deals on Percocet.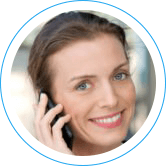 Hope Without Commitment
Find the best treatment options. Call our free and confidential helpline
Treatment Is Fully Covered by Insurance In Most Cases
The Street Price of Percocet
The street cost of every Percocet prescription is different, so it depends on the location that you are in. The street price of Percocet depends on the supply and the demand governing the drug. The supply and demand of this painkiller on the streets is dependent on the availability of the drug and also on actions taking on that drug, e.g., activities by the police, redirection, and other law implemented by the authorities.
Below is the average street value of Percocet:
Oxycodone/acetaminophen
(mg/mg)
Quantity
(Below 200 pills)
Quantity
(Above 200 pills)
5mg/325mg
$3-$5 each
$1.25-$1.50 each
10mg/325mg
$5-$8 each
$1.50-$2.00 each
How Percocet Street Prices Vary Within States?
While some states put a law regulating the use of this prescription medications, it affects the Percocet price. For states like Ohio, Percocet 5 is sold from around $6 – $8 and Percocet 10 costs $8 – $12 per pill.
In Boston, Massachusetts, it can go as high as $30 per 10mg/325mg. While this is averagely high, other states like New York can go as low as $2 per 10mg/325mg dose. Street prices in some other states are:
Nebraska (5mg/325mg) – $25 per pill
Oregon (5mg/325mg) – $5 – $10 per pill
Florida (5mg/325mg) – $30 per pill
Prices of Prescribed Percocet
The prices below are based on the average prices of Percocet in the US. These prices are most accepted by all U.S. pharmacies depending on the pharmacy patients visit.
Oxycodone/acetaminophen
(mg/mg)
Quantity (pills)
Price per unit
Price
2.5mg/325mg
20
$22.07
$441.39
5mg/325mg
100
500
$15.13
$14.69
$1,513.13
$7,344.13
7.5mg/325mg
100
$15.50
$1,550.83
10mg/325mg
100
$21.34
$2,134.24
Can Patients Buy Percocet Online?
Percocet is a Schedule II controlled substance in the United States. It is, therefore, illegal to consume it for recreational use. Most online pharmacies do not offer this painkiller because it is a controlled medication. The only place patients can get this painkiller online is on the dark web.

How to get a Percocet Prescription?
To get prescribed, one must be diagnosed by a physician and prescribed with this medication or get safer alternative to Percocet drug. If one is administered this drug, they can get it at pharmacies nationwide. From Walmart pharmacies to Walgreens, Percocet can be easily accessed by patients willing to start this medication. Some people could also result to make Percocet at home using yeast, but it is not recommended by experts.

Percocet Patient Assistance Program
Most doctors prefer administering Percocet than oxycodone for pain relief in treatment. But for a lot of Americans, such prescription medication can be above their financial plan. To provide a solution to this problem, programs have been set up to assist average American in getting medications they need. These patient assistant programs include:
Medicare Prescription Drug Coverage
Also called Medicare part D, this is a program that helps patients who receive Medicare benefits as payments for prescription drugs. This program covers both brand name and generic prescription drugs at available pharmacies around the U.S. Once patients participate in Medicare, they are eligible regardless of their status, income, and prescription expenses.
Medicaid Assistant Program
This is a health insurance program for low-income earners or disabled people. This program help patient (mostly elderly) who cannot afford high-cost medications. For one to be eligible, one must be financially qualified and have a medical need for care in the U.S. This program helps patients financially to cover insurance, payments, healthcare premiums and a discount of certain treatments.

How to Find the Best Price?
Due to the factors like availability, coupons and discounts, wholesale supply and insurance cost, that are affecting the price of the drug, it makes it hard to find the best prices of Percocet in the U.S. Patients willing to start this medication should compare prices through online sources to get the best out of them. These sources tend to give tips on assistance programs available, Percocet drug cards and coupons available using the provided results.
Before patients start using this painkiller, one must be aware of the dangers involved. This drug has a high risk of overdose at the slightest mistake of intake. It can also cause Neonatal Abstinence Syndrome in newbies, whose mothers were on opioid medication. Thats why women should take Percocet during pregnancy or breastfeeding with extreme cautiousness.
This painkiller can be physically and psychologically addictive. If a patient becomes addicted, it is necessary to enroll them in a professional rehab center. Rehab centers help to fight the addiction and aid recovery minimizing the risks for the patient.
If you or someone you love have any questions on the prices of Percocet or the best place to get it at an affordable rate, please call our helpline (888)-459-5511 to assist you. The professional support team is available 24/7 to assist and provide any information you want to know. Please remember, all phone calls are always important, confidential, private and secure.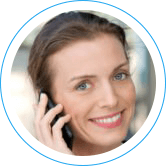 Hope Without Commitment
Find the best treatment options. Call our free and confidential helpline
Treatment Is Fully Covered by Insurance In Most Cases