Getting High On Naproxen – Does Naprosyn Get One High?
Important InformationThis information is for educational purposes only. We never invite or suggest the use, production or purchase of any these substances. Addiction Resource and it's employees, officers, managers, agents, authors, editors, producers, and contributors shall have no direct or indirect liability, obligation, or responsibility to any person or entity for any loss, damage, or adverse consequences alleged to have happened as a consequence of material on this website. See full text of disclaimer.
It is almost impossible to experience Naproxen high since Aleve does not bind the opioid receptors in the brain. Nonetheless, Naproxen recreational use can lay host to some devastating side effects. This article helps to define Naproxen and serves as an informational guide for patients to learn about Naproxen's effects and the possibility of getting high.

Hope Without Commitment
Find the best treatment options. Call our free and confidential helpline
Most private insurances accepted
Possibility Of Getting High
Many people are curious to know whether it is possible for someone to experience Naproxen high after consuming. The answer is NO. It is impossible to get high on Naproxen, irrespective of the dosage consumed ― whether Naproxen sodium 220 mg or 550 mg. There is a report about the person who consumed 70-gram Naproxen mixed with alcohol. The patient was said to have profound drowsiness and lethargy. Those were the only symptoms present and it clearly shows how impossible it is to get high on Naproxen. While Aleve shares certain properties with opioid pain medications, their mechanism of action differs entirely. It does not affect the body's opioid receptors, hence there is no euphoria or high. Instead, Aleve acts by blocking the production of prostaglandin hormones. This action relieves pain for numerous hours.
Aleve High
Just like Ibuprofen and other nonsteroidal anti-inflammatory drugs(NSAIDs), consuming high doses of Aleve doesn't result in euphoria or highness. Nonetheless, Naproxen high can be achieved when it is mixed with strong opioid drugs like Fentanyl or Oxymorphone.
Duration
It takes about an hour for a Naproxen 375 mg tablet to start acting in the body. The duration depends mostly on the dosage consumed, route of administration and metabolism levels. Usually, the duration of high is between 8 hours (for 250 mg direct release pill) and 15 hours (for 350 and 500 mg extended-release pills). When combined, the concomitant use of Fentanyl and Aleve can result in profound highness that can last up to 24 hours.
Intensity
Since it is almost impossible to achieve high on Aleve, recreational drug users end up mixing Naprosyn with other drugs like Morphine, Fentanyl, and Tramadol. At this point, the physical euphoria felt is highly intensive. If taken in excess, patients may experience memory loss, disorientation, impaired speech, impaired mental acuity, and more. The use of  Codeine and Aleve may induce an intense high that will result in increased pain threshold. At this stage, it is important to note that while these side effects seem mild and moderate, they can result in death. Ultimately, mixing Naproxen with other drugs in order to achieve mind-altering effects is not safe.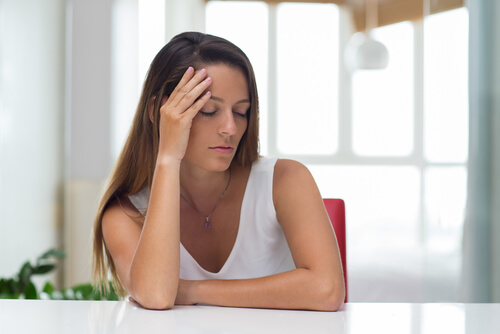 Feelings
People who consume Aleve can experience dizziness, blurry vision, lightheadedness, and drowsiness. The aftereffects are almost the same in Naproxen sodium vs Ibuprofen comparison. Listed below are effects of Naproxen
Headaches and Migraines
Dry mouth
Impaired vision
Anxiety
Excitement
Belching
Bruising.
Feeling of indigestion
Itching skin
Ways Of Abuse For Naprosyn
Depending on the brand, strength, and condition being treated, the average medical dosages of Naproxen ranges from 300 to 1000 milligrams, however, people tend to double the recommended dose of Naproxen for recreational purposes. it is a dangerous affair as there is a set of Naproxen warnings that one should be familiar with. Written below are some of the ways people abuse Aleve.
Snorting
Can one snort Naproxen? Well, yes, it's very possible. The process basically involves inhaling a powdered or crushed pill through the nostrils. The absorption is rapid and takes a few minutes to enter one's bloodstream through the sensitive blood vessels inside the nose. Snorting Aleve is dangerous and can result in damages to the lining of the nasal cavity.
Injecting
Injecting is another way Aleve may be abused by the individual. Shooting Hydroxyzine lays its own host of problems like:
tissue damage
contamination (through the shared needles)
nosebleeds
bleeding gums
bleeding from cuts that take a long time to stop
heavier than normal menstrual or vaginal bleeding
pink or brown urine
red or black stools
coughing up blood
Staying Safe From Naproxen Abuse
Even though it is almost impossible to use Naproxen to get high, patients expose themselves to devastating health complications upon consuming high doses for a prolonged period of time.
Can one take Tylenol with Naproxen? Yes. The concomitant use of Tylenol with Naprosyn is considered safe. However, patients should ensure they don't overdose, as it can lead to severe adverse effects of Aleve. As such, it is important to follow the doctor's prescription. For someone already addicted to Aleve, one of the solutions is to enroll in an inpatient drug rehab center. Rehabilitation centers help to guide patients on how to quit drug abuse and overdose through the set of special drug addiction treatment programs. Patients also receive counseling and advice to prevent relapse.

Hope Without Commitment
Find the best treatment options. Call our free and confidential helpline
Most private insurances accepted
Sources
Al-Abri, S. A., Anderson, I. B., Pedram, F., Colby, J. M., & Olson, K. R. (2015). Massive naproxen overdose with serial serum levels. Journal of medical toxicology: official journal of the American College of Medical Toxicology, 11(1), 102–105. https://www.ncbi.nlm.nih.gov/pmc/articles/PMC4371030/
Stacher, G., Bauer, P., Schneider, C. et al. Effects of a combination of oral naproxen sodium and codeine on experimentally induced pain. Eur J Clin Pharmacol 21, 485–490 (1982). https://www.ncbi.nlm.nih.gov/pubmed/7075655
Calls to our general hotline may be answered by private treatment providers.