Like any addiction, Marijuana users become infatuated with weed. The person begins to ignore regular activity and daily responsibilities. This triggers an all-consuming obsession, brainwashing a once-productive member of society.
Every journey starts with a single step and seeking weed addiction help is no different. Owning up and taking responsibility for the addiction is a good start. This guide lists a number of marijuana addiction treatments that may suit the current situation.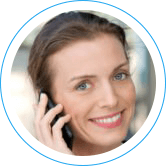 Hope Without Commitment
Find the best treatment options.Call our free and confidential helpline
Treatment Is Fully Covered by Insurance In Most Cases
Marijuana Addiction Help
"Smoking a joint" has become so mainstream that it is now a common practice to include it as a lighthearted running joke in blockbuster movies. Globally, Marijuana is the most commonly used illegal substance. What's even more surprising is that many regular users indulging in a joint a day had tried to quit an average of six times. Though the drug may seem harmless at first, addiction creates a dependency that needs to be fed – this often leads to the use of more serious, life-threatening drugs.
This article will help identify if the individual:
could have a

marijuana addiction

and are looking for

marijuana addiction help

.

know someone with a

weed addiction

and are trying to help that person locate reliable

weed addiction help

.

conducting research on drug and Marijuana addiction.
Marijuana addiction signs often include the following:
displaying anti-social behavior by favoring marijuana over family and friends, favorite past times or activities,.
unsuccessful attempts to quit, and
deliberately ignoring concerned parties
Weed Abuse Treatments
A number of scientific studies have demonstrated that treatment for marijuana addiction, involving both medication and various forms of psychotherapy have a greater chance of success than using either treatment style on its own. The combination of therapy with medication seems to have garnered particular success among the heavy drug user groups.

Drug abuse is not limited to physical addictions (physically dependent) alone. It can also be a psychological addiction (emotional addiction) and the earlier one starts, the greater the dependency. According to a 2016 National Survey, 24 million Americans, ages 12 and up, are current users – that's almost 9% of the total population!

In seeking out treatment for marijuana, one is presented with treatments using medication, psychotherapy, or a combination of both.
Treatment for weed
using psychotherapy includes the following commonly-used behavioral regimen:
Cognitive-behavioral therapy: aims to help the person manage their issue by changing the way they think and act.
Contingency management: a reward-based treatment plan that emphasizes favorable actions, and rewards the patient accordingly.
Motivational enhancement therapy: a therapeutic approach aimed at helping people realize the effect of drug use, and making the choice to stop. This treatment plan aims at encouraging rapid, positive change in the patient.
A number of recovering addicts have found success through a combination of Marijuana addiction treatments.
The CDC states, "Research shows that about 1 in 10 marijuana users will become addicted. For people who begin using before the age of 18, that number rises to 1 in 6.
If you're reading this, and would like to find out more information about Marijuana Rehab Treatment, please call our hotline: (888)-459-5511 to speak to a qualified professional today!
Seeking Marijuana addiction treatment as early as possible is imperative in the journey towards recovery.

Marijuana Rehab Programs
Researchers at
Yale University
have found that "
Marijuana smoke contains many of the same carcinogens found in tobacco smoke
,"
and we recall the infamous anti-smoking slogan:
Smoking Kills!
There are a number of
rehab facilities
or
rehabilitation centers
one can turn to in order to start receiving or managing/maintaining
rehab for weed
. These include:
Drug Rehab Centers

where recovering addicts can find inpatient or outpatient care.

Psychologists and/or Psychiatrists specializing in drug addiction.
Support Groups who may assist you in seeking out 

rehab for Marijuana

.

Clinics that are similar to 

drug rehab centers

and provide thorough care for those already in

rehab for weed

.

Social workers specializing in substance abuse who can help you to enroll in a 

Marijuana rehab program

.
Please refer to the last section of the article to locate Marijuana rehab centers in your area, and remember to consider your options when selecting a treatment facility.

Marijuana Inpatient vs. Outpatient Facilities
While drug addiction and rehabilitation were once considered a taboo topic, society has become more accepting to the point where rehab facilities have cropped up all over the globe.
When deciding between inpatient or outpatient facilities, there are a number of factors to consider. It can be an overwhelming experience so weigh out the PROS and CONS:
Inpatient Marijuana Rehab Centers are boarding facilities that can vary in settings, cost, and treatment programs.
Residential centers are equipped to provide their patients with a homey look and feel. They may offer private boarding facilities, alternative Marijuana therapies, more personalized care and better surroundings as well as activities.
A medical rehabilitation center will provide the basics minus the atmosphere described above. While they often cost less than their more luxurious counterparts, many do have alternative forms of therapy suitable for marijuana addiction rehab.
When trying to decide between them, one should consider the following:
Cost
Success rate
Benefits
The ratio of staff to patients
It makes no sense to opt for a program one cannot afford, nor is it wise to select premium housing over a superior treatment program. Marijuana rehab centers are there to help YOU select a program that you feel comfortable with.

Note that while inpatient Marijuana drug rehab centers provide numerous benefits, one is taken away from a familiar environment and support structure. You may feel your independence has been restricted as well as your capabilities to function as a contributing member of society. If you have dependents, that limitation affects them as well.
Outpatient Marijuana Rehab Centers
are ideal for people trying to incorporate Marijuana rehab into their lives. Outpatient programs have many benefits:
The patient can carry on a normal routine while undergoing

rehab for Marijuana

.

This builds up self-esteem, which is crucial to overcoming addiction.

The knowledge that "I can!" is overpowering.
The patient can select programs they're comfortable attending. This is important when setting a pace as each patient will progress at a different rate.
The patient can continue working and supporting their families, and in return, have the support and comfort of loved ones while receiving

rehab for weed

.
Outpatient Marijuana rehab facilities usually require one to carry out mandatory drug testing. This is to ensure that the patient is keeping true to their treatment plan. Some recovering addicts may find the continuous testing an invasion of their privacy.

Starting Right Now!
Marijuana addiction may seem like a joke to many. The fact that it's been termed a recreational drug of choice does not make it any less deadly. Society has come to a crossroad where the issue of legitimizing marijuana has given people the idea that "it can't be that bad, or they wouldn't try to get the drug legally approved, right? "
While there are certain studies that have established Marijuana as proactive in the treatment of various forms of cancer and other diseases, the fact remains that addiction to Marijuana is a totally different beast. This is no time to ignore treatment programs.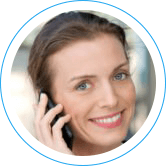 Hope Without Commitment
Find the best treatment options.Call our free and confidential helpline
Treatment Is Fully Covered by Insurance In Most Cases
Acknowledging the side effects of Marijuana addiction is the first step. Seeking out treatment for weed addiction requires both courage and willpower. Various resources are mentioned in the article emphasizing the availability of marijuana rehab centers. Whether one chooses to enroll in a rehabilitation center or decide to undertake Marijuana addiction rehab as a private journey, remember you've made a lifelong commitment, and the best way to deal is one day at a time.