Like any other drug, Librium must be prescribed by a practitioner. The usual course of treatment varies between two and four weeks.
If the drug is not administered properly, some side effects can be experienced.
What are the side effects of Librium?
The major side effects of Librium include:
Confusion and irritability
Vertigo
Sedation
Depression
Restless muscle movements
Muscle weakness
Slurred speech
Hyperactivity
Allergic reaction
Headaches
Convulsions
Trouble sleeping
The Side Effects of Librium Include
Major side effects include:
Confusion and Irritability
Vertigo
Sedation and Depression
Restless muscle movements
Muscle weakness, slurred speech
Hyperactivity
Allergic reaction (rash, swelling, skin blisters)
Headaches
Convulsions
Trouble sleeping
Other side effects involve:
Dizziness
Fainting
Constipation
Diarrhea
Painful cramps
Irregular menstruation (in females)
Trouble urinating
Lack of interest and pleasure
Decreased libido
Blurred vision
Nausea
Rare side effects include:
Anemia
Blood disorder
Decreased lung function
Low levels of white blood cells
Liver problems
Contact dermatitis
Gum pain
Stiffness in the limbs
Hair loss
Bronchial congestion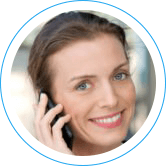 Hope Without Commitment
Find the best treatment options.Call our free and confidential helpline
Treatment Is Fully Covered by Insurance In Most Cases
In some cases Librium can lead to:
Aggressive behavior
Delirium
Emotional disturbances
Suicidal thoughts
Abnormal dreams
Nightmares
Amnesia
Jaundice (yellow or green pigmentation of the skin)
These are only some of the side effects that Librium has. However, some patients don't experience any side effects. Contact your doctor if you notice some of these symptoms or if they persist.
Also, in a case of sudden abdominal pain, vomiting, fainting, persistent sore throat, yellowing eyes or skin or a severe allergic reaction (rash, itching, swelling or troubles breathing) contact your doctor immediately.
Warnings
In a case of an overdose, motor problems and trembling can be observed. Mental awareness and judgment can also be affected. As Librium can influence the performance of potentially risky tasks, such as driving and operating machinery, patients should be aware of its effect on their daily life.
Some studies on the use of tranquilizers show that there's an increased risk of malformations in pregnant women. That's why the use of Librium should be avoided, especially during the first trimester of pregnancy.
The drug mustn't be administrated to anyone under six years old.
In senior citizens and debilitated patients, common side effects are ataxia and confusion.
To avoid any side effects, tell your doctor if you have glaucoma, kidney or liver disease, or if you have a history of alcohol and drug abuse.
Don't mix with other drugs, such as Xanax, Valium or Ativan, and don't take Librium with alcohol as that might have an additive effect. Always inform your practitioner about any other drugs you are on, including painkillers, sleeping pills, barbiturates, and antipsychotics.
Withdrawal Symptoms & Overdose
Withdrawal symptoms are similar to those observed with alcohol and barbiturates: vomiting, cramps, and sweating. More severe withdrawal effects, including insomnia and dysphoria (dissatisfaction), occur after high doses over an extended period. Withdrawal signs are common when the use of the drug is terminated suddenly. A gradual tapering of the dose is a must.
What are the withdrawal effects of Librium?
The withdrawal effects of Librium include:
Vomiting
Cramps
Sweating
Insomnia
Dysphoria
An overdose can lead to severe consequences, including coma and death. Depression of the cardiovascular and respiratory centers may occur, which can be lethal.
Can you get addicted to Librium?
Yes, you can get addicted to Librium if you use it for an extended period of time (longer than the recommended two to four weeks) or are already prone to drug addiction.
Librium can cause dependency after a long course of treatment and in addition-prone patients. To reduce this risk, take Librium for the shortest period possible.
Librium must be prescribed by a doctor, and it should be taken with caution. Like any other drug, it has various side effects. After long periods of time, Librium can lead to dependency. Always contact your doctor when you have any concerns.