Hydrocodone is a substance used to treat moderate to severe pain. It belongs to a group of narcotics, which directly affects the brain, changing the way one perceives pain. It functions by binding the pain receptors, thus weakening pain signals in the brain. In greater doses, hydrocodone may produce a state of euphoria.
Hydrocodone originated in Germany, where it was first synthesized in 1920. Since then, it has become a popular tool to alleviate pain. However, since it is an opioid, hydrocodone has a very high addiction potential. Additionally, it was soon discovered that the effects of hydrocodone could be amplified if combined with another non-opioid substance, like acetaminophen or ibuprofen. There are several versions of hydrocodone marketed as Vicodin, Norco, Lortab, or Zohydro.
How to Tell That Someone is Using Hydrocodone
Prescription opioids are the most commonly abused substances. About 20% of those abusing opioids like hydrocodone obtain the drug with a prescription as a part of their regular therapy.
There are a few vital signs that may indicate hydrocodone abuse. These are:
Taking more hydrocodone than prescribed
White powder and strange dust on hard objects – abusers often crush capsules into powder and snort it
Taking solution with a household spoon without measuring it
Doctor shop for multiple prescriptions
Drowsiness
Sleepiness
Withdrawal from social activities and events
Secrecy
Constricted pupils
Rash
Breathing is shallow and slow
Ongoing and strong desire to stop using hydrocodone, but without any success
Inability of a person to fulfill daily responsibilities considering work, school, family
Stealing or borrowing money and pain medications
The person continues to use hydrocodone even if it is causing physical and psychical problems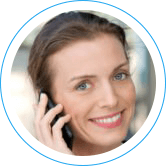 Hope Without Commitment
Find the best treatment options.Call our free and confidential helpline
Treatment Is Fully Covered by Insurance In Most Cases
Most Common Signs of Hydrocodone Use
The most common physical, psychological and behavioral signs and symptoms of hydrocodone use are:
Slowed heart rate
Fever
Dry throat
Anxiety
Emotional liability
Depression
Weight loss or gain
Headache
Mood swings – abnormally cheerful or despondent
Confusion
Dizziness
Ringing in ears
Blurred vision
Nausea
Vomiting
Long Term Signs of Hydrocodone Use
Hydrocodone affects the brain's chemistry by interfering with its reward system. This can leave numerous irreversible consequences. Frequent hydrocodone abuse can reprogram the brain for addiction and cause physical dependence.
Some of the side effects of hydrocodone use may imply:
Liver damage – hydrocodone products usually contain acetaminophen (Tylenol), which can cause severe liver damage, the primary health risk of long-term abuse.
Kidney problems
Respiratory failure
Loss of consciousness
Seizures
Psychosis
Feelings of anger, rage
Hallucinations
Altered perception of reality
Coma
Death
What's Next?
The worst thing you can do if you know or suspect someone is abusing Hydrocodone is not say anything. The longer you wait, the harder is to achieve recovery.
Staging an intervention is the best way to start the treatment, and if you are not sure you can do it alone, there are experienced intervention specialists who can help you. Family and friends should stay positive, supportive and non-judgmental.
After recovery, support groups can help every person to form life skills that can assist in dealing with future problems, and resist temptations.