Hydrocodone is a powerful potentially habit-forming drug that is the most highly prescribed opioid analgesic in the United States. It is a treatment for severe pain. This medication needs to be monitored carefully by a healthcare professional because it can cause slowing or cessation of breathing, among other serious signs of hydrocodone use.
Some people take more of the medication or take it more often than prescribed or for a longer duration than recommended by their physician. This is called hydrocodone abuse. The dependence on this medication is both mental and physical. People who abuse this drug do so to achieve effects such as euphoria, lethargy, a sense of well-being, and reduced worry. Where do people get this drug and how much do they pay for it? What is the hydrocodone acetaminophen 5-325 street value?
Where to Buy Hydrocodone?
There are two ways to obtain the medication – with a prescription at a pharmacy or illegally on the street from a dealer. According to the
National Survey on Drug Use and Health
(NSDUH) in 2011:
8 percent received it from a family member or friend
1 percent had a one-time prescription
9 percent paid street prices of hydrocodone to a drug dealer
9 percent obtained prescriptions from multiple doctors
Abuse of this drug is common for two reasons – its highly addictive nature and the fact that it is easily available. According to the Drug Enforcement Administration, more than 135 million prescriptions of this drug were dispensed in the United States in the year 2013, a steady increase from prior years.
Some pharmacies and websites illegally sell the medication and allow users to buy hydrocodone 10-325 online without prescription. People who obtain the drug on the streets, as well as those who obtain it via prescriptions, can become addicted. The biggest issue is when the addicts start to take hydrocodone with other drugs to potentiate it. It is challenging for addicts to end use of this drug on their own. What do addicts have to pay for this drug? What is the hydrocodone acetaminophen 5-325 street price?

Hydrocodone Brand Names
Over 200 different medications contain hydrocodone. Some of the common brand names sold in the United States are:
Hycodan
Lortab
Lorcet
Maxidone
Many of the opioid analgesics are a combination of the medication with acetaminophen. These are prescribed for moderate or moderate to severe pain. Although the acetaminophen component is not habit forming, overuse of this drug, i.e., taking larger doses or a longer duration of treatment than prescribed, can result in severe damage to the liver. Whn comparing hydrocodone and codeine, it is important to know that the former is much more potent. The drug is available in several forms such as tablets, capsules, liquids, elixirs, syrups, and solutions. Hydrocodone addiction can occur from excessive ingestion of any form of the drug.

Who is Abusing Hydrocodone?
There are an estimated 11,000,000 Americans who use pain relievers for non-medical purposes every year. Unfortunately, teenagers and high school students make up a significant percentage of these addicts. Although there is an encouraging downward trend in abuse, the numbers remain concerning. The yellow hydrocodone pill which consists of 10 mg hydrocodone and 325 mg acetaminophen is believed to be the most potentially addictive.

According to the National Institute on Drug Abuse (NIDA), 1 percent of 8th graders, over 3 percent of 10th graders, and nearly 5 percent of 12th graders were using Vicodin in the year 2014. Vicodin is a hydrocodone-acetaminophen combination that is widely prescribed. It is noteworthy that these numbers reflect only Vicodin non-medical use by teens and do not include other commonly available formulations, such as Norco and Lortab.
The NIDA also reports alarming statistics about high school seniors and users of this medication:
1 percent obtained the pain relievers from a relative or friend
8 percent bought the medication from a family member or friend
5 percent got the drug thanks to a doctor's prescription
5 percent purchased it from a stranger or drug dealer
8 percent stole the drug from a relative or friend
It is evident that the vast majority of teenagers obtain hydrocodone illegally as gifts from family members or friends. Some of the teenagers readily share the pills with their friends, especially after the hydrocodone expiration. The online purchase of this substance is more complicated as compared to other drugs. Only 3 percent of adult users and 1 percent of high school seniors report buying the drug online. How much are teenagers paying for the drug on the street? What are the street prices of hydrocodone 5-325 and other formulations?

Hydrocodone Prescription Prices: How Much Should I Pay?
Before buying the drug on the street, buyers usually find out the official prices. This helps them understand the value of the medication and compare different versions and formulations to street prices.
At retail prices, hydrocodone typically costs $1.50 or less per pill. The price varies from pharmacy to pharmacy. A drugs.com discount card allows people to obtain the drug at lower prices. Most stores accept this card. With this coupon, one can expect to pay the following prices for the drug:
The liquid form of acetaminophen hydrocodone
$0.64 per unit of 108 mg – 2.5 mg/5 mL
$0.36 per unit of 217 mg – 5 mg/10 mL
The solution of acetaminophen hydrocodone
Starting from $0.17 per unit for 750 mL up to $0.3 per unit for 118 mL of 325 mg – 7.5 mg/15 mL
$1.23 per unit for 600 mL or $2.18 per unit for 300 mL of 325 mg – 10 mg/15 mL
Acetaminophen-hydrocodone tablets
$0.87-$0.88 per unit or $87.45 for 100 tablets of

325 mg – 2.5 mg

From $0.38 per tablet in 1000 tablet purchase up to $3.37 per tablet if buying two tablets of

325 mg – 5 mg

$1.5-$1.44 per unit for buying 500 tablets, $1.49-$1.54 per unit for buying 100 tablets up to $1.82 for buying 30 tablets of

300 mg – 5 mg

From $0.55 per unit for buying 1000 tablets up to $1.64 per unit for buying six tablets of

325 mg – 7.5 mg

$1.47-$1.62 per unit of purchasing 500 tablets, $1.67-$1.68 per unit for buying 100 tablets or $2.27 for buying 30 tablets of

300 mg – 7.5 mg
From $1.49-$0.66 per unit for purchasing 1000 tablets up to $1.65 per unit for getting six tablets of 325 mg – 10 mg

(the brand versions of that drug are Lortab, Norco, and Lorcet HD)

$1.90-$2.09 per unit for buying 500 tablets or $2.13-$1.15 for buying 100 tablets of 300 mg -10 mg

(the brand names of that drug are Vicodin HP and Xodol)
It is not possible to purchase this medication legally without a prescription. However, knowing the legal prices of the drug allows people to estimate the black-market cost of this substance. Street prices are much higher, of course, but the official prices serve as guidelines or references.

Street Value of Hydrocodone 10 325 and Other Formulations
The drug is available in various forms, mixtures, and sizes, but on average, the street value of a hydrocodone pill ranges between $4 and $10.
A good resource to find out the street value of hydrocodone is to look at the website StreetRx.com. It is possible to look up the street value of Norco, the street value of Vicodin, the m366 street value, the m367 street value, and the Hysingla ER street value. The site contains anonymously submitted prices of drugs purchased on the street. It is possible for the visitor to enter criteria such as location, date, type of drug, variant, the amount purchased, and the price paid for it.
The drug is available in the following formulations:
Liquid combination or syrup
IR pill
ER pill
Liquid
Tablet (generic Vicodin)
An example of a search on this website is when the name "hydrocodone" is typed in the search box, a map of the United States loads with pinned locations. This indicates that information is available about the drug in those places. This information can be accessed from the panel on the right side of the screen.
Hydrocodone-acetaminophen 7.5 325 street value (7.5 mg/325 mL pill), on October 27, 2016, one tablet was sold for $4 in Thomasville, Georgia, for $6 in Ann Arbor, Michigan, and for $10 in Irving, Texas.
A pill of 10 mg of hydrocodone was sold for the price of $4 in Tulsa, Oklahoma on October 26, 2016, while one user bought it for $5 in Ohio on October 28, 2016, and another one paid $10 in Philadelphia, Pennsylvania on October 30, 2016.
A dose of liquid 7.5 mg/15 mL hydrocodone/acetaminophen was sold for $5 in Kansas on October 22, 2016, for $19 in New York on October 26, 2016, while another customer paid $35 in Georgia on October 31, 2016.
By combining the information from StreetRx.com and the legal guideline prices of hydrocodone, it is possible to extrapolate the best estimate of the drug one should be paying.
Some of the abusers start taking CWE hydrocodone, which is the pure version of the opioid extracted from the combination drug, to get high faster.
Find the Help You Need
Looking for an opioid in the streets might be a sign of addiction that requires professional treatment. Self-medication is not advisable. There are many drug rehab centers that offer their services to those in need.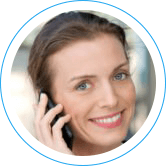 Hope Without Commitment
Find the best treatment options.Call our free and confidential helpline
Treatment Is Fully Covered by Insurance In Most Cases
If you or someone you love is abusing hydrocodone or other medications, call our free helpline (888)-459-5511 for more information on getting help.
Advisors are available to answer your questions, give you more information on deaddiction, and guide you towards a healthier future.
Calls are always confidential, private, and secure.