Maybe you're using hydrocodone for health reasons, and you're concerned whether or not you can safely drink alcohol. Or maybe, you're using both substances recreationally.
Whatever the reasons for mixing hydrocodone and alcohol, let's explain what happens when you mix them and what you might risk.
Is it safe to combine alcohol and hydrocodone?
It is not safe to combine alcohol and hydrocodone. Combining the two can lead to alcohol overdose, breathing problems, liver damage, amnesia and loss of consciousness, seizures, coma, and heart failure. Be aware of mixing this two substances unknowingly, and know the active ingredients and alcohol content of everything you consume.
Using Hydrocodone and Alcohol
Both hydrocodone and alcohol are powerful and potentially addictive substances.
Most people that respect the consumption guidelines do not suffer any harm. However, excessive use of either of them can prove harmful. Before we discuss the dangers of combining alcohol with hydrocodone, let's get a closer look into each of them separately.
Alcohol
There are thousands of products containing alcohol; most are recreational drinks, but many medications also contain alcohol. Recreational alcohol use common practice; recent estimations suggest that almost a third of American adults qualify for some form of alcohol use disorder. Recreational drinking can easily lead to problematic behaviors such as:
Continue to drink despite being aware of risk to health
Frequent drinking to intoxicate oneself
Illegal alcohol use (for example when being below the legal drinking age)
Drinking to self-medicate, rather than to find more challenging but constructive solutions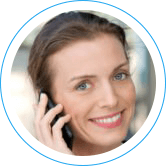 Hope Without Commitment
Find the best treatment options.Call our free and confidential helpline
Treatment Is Fully Covered by Insurance In Most Cases
Hydrocodone
Hydrocodone is likely the opiate painkiller that physicians prescribe the most frequently. The following medication brands contain hydrocodone:
Hycodan
Lortab
Lorcet
Norco
These are all prescription drugs, so you cannot obtain them legally without a prescription. The primary goal is to alleviate pain, but a common side effect of hydrocodone is to bring a feeling of euphoria. Other people do not need physical pain relief, and directly seek the positive side-effects of the drug. These are some examples of alarming hydrocodone use:
Using higher doses of the medication than the recommended doses (or more frequently: the result of overstimulation is the same)
Taking the drug for other reasons than to relieve pain
Taking the medication with other substances (such as alcohol) to amplify the intoxicating effects of both
Consuming the drug without a prescription
Abuse of Hydrocodone and Alcohol
Alcohol Intoxication
Excessive alcohol use can lead to harmful results:
Physical or verbal altercations due to a reduction of inhibition and poor judgment
Dizziness, nausea, and vomiting
Confusion and problems with memory
Mood changes
Decrease of muscle control and coordination
Double or blurry vision
Slurred speech
Dizziness
Irregular heartbeat
Problems with breathing
Hydrocodone Intoxication
Using hydrocodone according to the doctor's order should not result in adverse or intoxicating symptoms. However, even these people are at risk of unpleasant side-effects typical for opiates:
Constipation is very frequent
Sleepiness and chronic fatigue
If taken in too large amounts or too frequently, hydrocodone abuse can lead to:
Altered pain perception
Little energy and decrease of motivation
Mood changes and depressive states
Slower gastrointestinal processes
Reduction of the heart rate
Slower breathing
Nausea or vomiting
Drowsiness and difficulty to stay awake
Confusion and sometimes delirium
Combining Hydrocodone and Alcohol
There two types of people to take into account.
The first group consists of individuals that aim for recreation. They might or might not be using hydrocodone as a painkiller, but they are aware of its amplifying effects on alcohol.
The second group comprises those who are not conscious of these effects. They can be people who take other medications containing alcohol in addition to hydrocodone. Or people who follow the consumption guidelines for hydrocodone strictly but consume alcohol, not knowing about the dangers of mixing the two.
In both cases, people report the following pleasurable effects:
A pleasant state of drowsiness
A slight numbness
Relaxation
Feelings of euphoria
Dangers of Mixing Hydrocodone with Alcohol
But it is easy to fall into a trap here and, unfortunately, too many patients on hydrocodone do so. They stick to reasonable doses of hydrocodone, seeking nothing more than relief for their pain. Even if you stick to your prescription and don't aim for an opioid high, however, you are still at risk of interaction with alcohol.
Here what can happen immediately after drinking alcohol, or shortly with the first withdrawal symptoms:
Drowsiness and loss of concentration
Loss of inhibition
Dizziness and impaired motor control
A slower breathing rate
Dehydration
Changes in blood pressure
In the long term, mixing the two substances can lead to serious side effects, such as:
Alcohol overdose. Hydrocodone suppresses the drowsiness and loss of inhibition associated with drinking. As a result, drinkers may not realize how much alcohol is in their system already. If they continue drinking, they risk an alcohol or Hydrocodone overdose.
Breathing problems.
Liver damage. Both hydrocodone and alcohol are processed in the liver. Each substance alone is a massive strain for the liver to process, so both at the same time can cause overload the organ and cause severe liver damage.
Amnesia and loss of consciousness.
Changes in blood sugar may lead to seizures.
Coma.
Irregular heart rate and even heart failure.
Is it safe to combine alcohol and hydrocodone?
It is not safe to combine alcohol and hydrocodone.
The only way to stay on the safe is to stick to these two principles:
Respect the safety limits. Both alcohol and hydrocodone are very popular substances, and many consumers do not suffer from any unpleasant or adverse effects. Why not? Because they use it in moderation: they use hydrocodone only as a painkiller and correctly follow the doctor's prescriptions. They consume alcohol with moderation.
Separate consumption. If you are using hydrocodone, you should consider decreasing your alcohol intake. Depending on your hydrocodone dose and your body mass and overall health, you might need to eliminate alcohol altogether. Talk to your doctor about safety limits.
Be honest with your doctor
A physician needs to know what your situation is to prescribe you the most efficient and safest medication. If you need a painkiller, but are not ready to give up drinking alcohol, tell it to your doctor. It is crucial that you are honest from the beginning. Don't worry about what the doctor may think of you. What matters is that you provide the necessary information. The doctor can provide you with a different type of pain-relief medications or methods.
Getting Help
If you are taking hydrocodone for pleasure, or if your intake is out of control, consider contacting an addiction treatment center. Your health is at stake here.