Hydrocodone Addiction Treatment: Types, Drugs, Treating at Home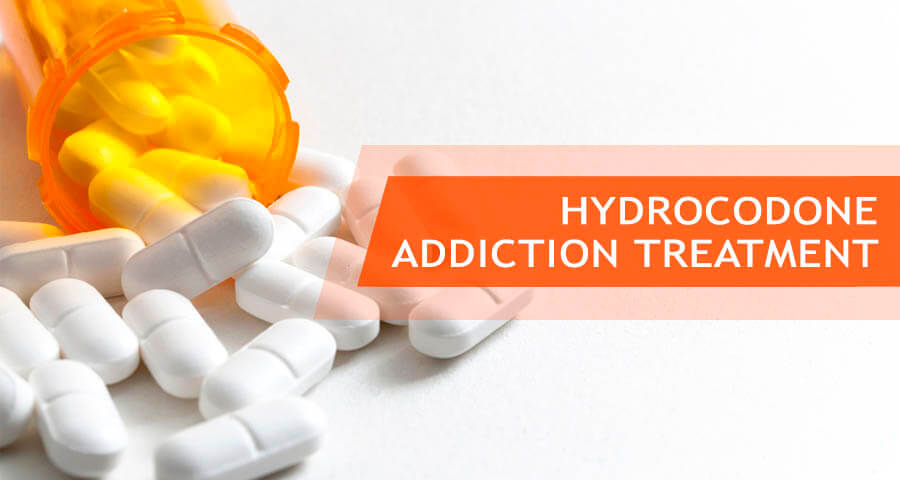 Important InformationThis information is for educational purposes only. We never invite or suggest the use, production or purchase of any these substances. Addiction Resource and it's employees, officers, managers, agents, authors, editors, producers, and contributors shall have no direct or indirect liability, obligation, or responsibility to any person or entity for any loss, damage, or adverse consequences alleged to have happened as a consequence of material on this website. See full text of disclaimer.
Hydrocodone addiction tends to happen in several, easy ways. People may get l484 hydrocodone to relieve intense pain. Others get it without a prescription from a friend or family member or by purchasing Hydrocodone for sale on the black market. In any way, the professional hydrocodone addiction treatment is the best options for those who have noticed the warning signs in their loved ones or themselves. There are many opioid dependence therapies available, including the medically-assisted treatment and holistic practices like yoga or meditation.

Hope Without Commitment
Find the best treatment options.
Call our free and confidential helpline
Most private insurances accepted
Signs That Someone Needs Hydrocodone Addiction Treatment
People who overdose Hydrocodone can suffer from a long list of side effects that will disrupt their lives. Some can worsen into fatal events. Users' bodies can slow down, causing irregular, slow heartbeats and would require immediate treatment.
Not all people would seek help immediately. There are several reasons why people would hide their addiction, including shame or the desire to keep the abuse going. If one wants to help a friend or loved because he or she is abusing an opioid, one may look for following signs and behaviors:
Hoarding the pill or Hydrocodone cough syrup
Frequent doctor visits to get more prescriptions
Exaggerating pain to procure the drug
Mood changes
Neglecting life responsibilities
Hiding pills at home
Always carrying the pill with them
Pre-occupation with the medication
Spending too much money quickly
Continuously taking the drug in spite of side effects
Note that not only the pills can be abused. Patients with allergy and flu symptoms can readily access Hydrocodone chlorpheniramine for abuse too.
Treatment Options for Hydrocodone Abusers
Hydrocodone uses treatment options that include a combination of both medication-assisted therapy (MAT) and behavioral therapy.
Due to schedule 2 opioid abuse affecting millions of people, specialists and governments have approved the use of medications as part of addiction treatment to help deal reduce cravings and ease the pain caused by withdrawal.

Rehabilitation centers will also provide behavioral therapies after or together with MAT, which is important to secure long-term recovery. Behavioral therapies may include one on one counseling, group therapies, or more intensive programs like dialectical behavioral therapy (DBT) and cognitive behavioral therapy (CBT).
The main goal of addiction treatment is to offer patients the tools they need to live a sober and productive life.
Drugs Used for Hydrocodone Treatment
Maintaining full recovery after Hydrocodone detoxification normally requires medical intervention. Standard treatment for Hydrocodone opiate addiction includes drugs that are meant to lessen the physical side effects and cravings. Maintenance drugs are likewise used to help prevent relapse after addiction treatment.
Buprenorphine
Buprenorphine was approved by the Food and Drug Administration in 2002 to treat Hydrocodone addiction. It is a tablet that dissolves under the tongue and is taken three times weekly and is helpful for detox and long-term Hydrocodone addiction treatment.
There are several types of Buprenorphine available in the market. One is Subutex, a pure Buprenorphine, which is used to ease withdrawal symptoms. It interacts with the same brain receptors affected by Hydrocodone, producing the same effect, making it less attractive for addiction.
Suboxone is yet another popular type. It contains a mixture of Buprenorphine and Naloxone. Aside from easing withdrawal symptoms, Naloxone helps block Hydrocodone effects. It reverses the effects of opioid abuse.
The other option is Probuphine. This is an impant that slowly releases the medication during the six months after the insertion. However, it can be costly.
Naltrexone
Naltrexone is an opioid-blocking drug used to help maintain recovery after addiction treatment. This is normally part of Hydrocodone addiction treatment at home.
By blocking opioid receptors, this drug prevents patients from feeling euphoric. This must help addicts learn how to taper off Hydrocodone.
Hydrocodone Addiction Treatment at Home
There are some things in life that stubbornness and a do-it-yourself treatment and mentality can just cause more trouble. When it comes to Hydrocodone abuse treatment, stubbornness and self-medication or treatment can cost a life.
Medical specialists have the right knowledge and skills about which kind of addiction treatment and drug interactions are safe for the patient. Opioids may vary in time-release. For example, Oxycontin vs Hydrocodone are opioids prone to abuse, but Oxycontin's release is gradual, making its effects last for long hours as compared to Hydrocodone with an immediate-release.
Tips to Choosing the Best Addiction Treatment Center
There are several options for how to get hydrocodone out of system.
The options may vary from one center to another across countries. The type of Hydrocodone treatment a patient would need will solely depend on a complete evaluation from a doctor. But regardless of the diagnosis, enrolling in a rehab program that has progressive levels of care can be very helpful.
Choose a facility that has complete detox programs with 24-hour supervision. One needs full continuum care from medical and clinical staff to give a solid foundation for long-term sobriety. This cannot be achieved easily at home. Inpatient rehab is considered to be the most intensive type of addiction treatment, especially during the early phases of recovery, and can last for months.
Aside from detox programs, choose a facility that offers to counsel with an addiction expert. It is very important for a patient to know the roots of abuse to treat it effectively, and mental problems are usually intertwined with drug addiction.
Does the facility have other recovering patients? Group therapy can also be helpful in the treatment for drug addiction. This will give a good support network who can empathize with recovery journey and give advice.

Hope Without Commitment
Find the best treatment options.
Call our free and confidential helpline
Most private insurances accepted
Sources
Medline Plus. Opioid Abuse and Addiction Treatment. 2018. https://medlineplus.gov/opioidabuseandaddictiontreatment.html.
Miller N. S., Greenfeld A. Patient characteristics and risks factors for development of dependence on hydrocodone and oxycodone. American Journal of Therapeutics. 2004; 11(1):26-32. https://www.ncbi.nlm.nih.gov/pubmed/14704593.
Calls to our general hotline may be answered by private treatment providers.