Hydrocodone is the active ingredient in a number of various conventional opioid analgesics. There are over 200 prescription drugs that contain hydrocodone, the most common being Hycodan, Lortab, Lorcet, Norco, Vicodin or Vicoprofen.
Is Hydrocodone Addictive?
Yes, hydrocodone is addictive. Hydrocodone is a powerful substance that changes how your brain interprets and reacts to pain. The U.S. National Library of Medicine reports that long-term hydrocodone users are at high risk of developing a physical dependency to the drug. In many cases, the physical dependency eventually becomes a psychological addiction.
What are the Signs of a Hydrocodone Addiction?
Signs of hydrocodone addiction include:
Physical dependency
Preoccupation with the drug
Constantly looking for more pills
Hydrocodone use interferes with other parts of your life
Lack of motivation
Financial difficulties due to hydrocodone
Attempts to stay sober cause physical symptoms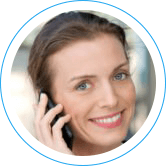 Hope Without Commitment
Find the best treatment options.Call our free and confidential helpline
Treatment Is Fully Covered by Insurance In Most Cases
What Do The Numbers Say?
According to the D.E.A. (the Drug Enforcement Administration), over 25 million U.S. citizens over the age of 12 years have used hydrocodone for non-medical purposes.
The Drug Enforcement Administration reports that 24.4 million people over the age of 12 have used hydrocodone for non-medical reasons at some point in their life. In 2011, over 80,000 emergency visits were reported to relate to recreational hydrocodone use. As an example, in the year 2013 in Florida alone 431 deaths were related to hydrocodone, and over one-third directly caused by that drug.
How Do I Recognize Signs of Hydrocodone Addiction?
If you know what to look for, it is easy to spot addiction warning signs:
Your body depends on hydrocodone to function normally.
You often think about the drug throughout the day.
You try to obtain more pills, even if it means getting up in the middle of the night.
You feel as if you couldn't continue living without the drug.
Your hydrocodone consumption impedes on other aspects of life and other people (family, friends, co-workers)
You lack motivation and neglect your responsibilities at school, work or
You get into financial problems because of hydrocodone purchase or financial neglect.
You experience withdrawal symptoms when you make longer breaks between the doses.
For people who started out taking hydrocodone as painkiller: the dosage that your doctor prescribed might not suffice to relieve your pain anymore. That is because your brain became tolerant to the drug, which is a sign of physical dependence or/and addiction.
Did you notice some of Hydrocodone use signs in yourself or a close one? If so, you might want to consider talking to a professional about starting an addiction treatment.
Hydrocodone Treatment Centers
There are many professional addiction treatment centers out there. If you are serious about getting over your addiction, your first task will be to find the right treatment program.
Outpatients Treatment Programs
Outpatient programs provide you with various forms of drug abuse treatment. For one month or more, you will attend meetings in a chosen rehabilitation center. You will have some meetings to attend on a daily basis. These meetings could initially include regular individual therapy session with a counselor that specializes in addictions. On the other hand, you will also have several weekly meetings. That can include medical check-up and group meetings with other patients.
Outpatient treatments can live at your home. That is advantageous for people who:
Cannot find a way to pay an inpatient stay
Cannot put their personal or professional responsibilities on hold
Already have enough support at their home and among friends
Want to immediately implement what they learn into their life
Are not highly addicted and can cope with their triggers and temptations
Inpatient Treatment Facilities
Inpatient services provide you a very safe environment. You live at the center for the whole duration of your treatment. That can take a month or several months. In these facilities, you put your life on hold. The staff makes sure to structure each day in a way to help you commit fully to your recovery. Behind closed walls, you are not distracted by the outside world and its temptations.
In inpatient programs, a medical staff is on call for you around the clock. You have the same treatments and therapy as in outpatient programs. Also, you have opportunities to focus on new activities, to discover other ways to relax and cope with your emotions. It is also an intense time and an occasion to bond with other understanding patients who have the same issues you have.
Inpatient programs are an appropriate solution for people who:
Are severely addicted and cannot cope with it on their own
Do not have an understanding or supportive network at home
Want to take a full break in their life
Want to fully invest in their recovery
Hydrocodone Addiction Treatment
It doesn't matter if you choose an inpatient or an outpatient formula. Your treatment consists of the same three stages: Detox, Rehabilitation, and Recovery.
Detoxification
The most painful step is the first two weeks when your body will get clean of all toxins. During that time you will experience a series of withdrawal symptoms. Similar to withdrawing from other opiates, some of likely symptoms are:
Nausea, vomiting, and diarrhea
Intense sweating and fever
Shivering
Difficulty to sleep
Hallucinations
More or less severe pain
Irregular or rapid heartbeat
Anxiety
That is the most challenging phase in the sense that the physical and emotional pain alone causes many people who are detoxing to relapse. They only want to stop their suffering.
That is why it is usually the best solution to complete at least the detox stage in an inpatient facility. Not only will you avoid any temptation, but you are in the hands of professionals that can also help you to decrease your suffering by taking care of you.
Medication-Assisted Treatment. One of the options to treat withdrawal symptoms is to use specific medications:
Buprenorphine. It reduces the euphoric sensations perceived by the patient so that naturally removes the incentive to continue taking the drug.
Methadone. That is a commonly used medication to decrease craving and lower withdrawal effects.
Naltrexone. It blocks the euphoric sensations and discourages further use of the drug. Naltrexone has the advantage of not being addictive.
Antidepressants. The decisions for these medications is to be taken by psychiatrists.
However, you need to know, that not every detox center will use potentially addictive medication to treat another addiction. So will you have access to medications for relieving withdrawal symptom in your treatment center? It depends on their policy on using substances, on your addiction level, your general health and other possible co-morbidities (other physical or mental health conditions).
Rehabilitation
The rehab part is the longest of your stay in the program. After you get clean of the toxins in your body and you are ready to focus on learning, growing and interacting with other people – your rehabilitation can start.
You will usually take part in three kinds of therapy types:
Individual counseling Most addictions occur because there is a fertile ground for it. The goal of personal therapy is to get to the core of your reasons to abuse hydrocodone. What drove you toward it in the first place? The goal is to uncover your underlying issues and learn how to cope with them in a constructive way.
Group sessions. You have occasions to meet and exchange experiences with other people that are going through the same healing process are you are. Many former addicts swear that group sessions were one of the best things that happened to them: they suddenly feel that they are not alone. They felt that someone understand and supports them. They make new friends.
Educational meetings. In such meetings, you will learn everything you need to know about the effects of hydrocodone on your body, how addiction occurs and what you can do about it. You will learn ways to lead a healthier life (both in the sense of physical and mental health) and tools to be able to cope with your later triggers and temptations to relapse.
Aftercare and Recovery
After a period of detoxification and rehabilitation, you are free to leave the treatment center. That doesn't mean that you are fully recovered and healed: it isn't like leaving a hospital after recovering from an infection. What usually happens is quite similar to the rehabilitation phase, except you fully return to your previous life and you are not under the care of the treatment facility anymore.
Personal therapy is highly recommended for at least another several months. Even if you feel well and healthier than ever before, you will face ups and downs. That's normal. But because you're entering a delicate new phase in your life, it is crucial that you benefit from guidance from an experienced person.
Support group meetings. Their goal is similar to the group meetings you attended during the rehab phase. Except now you can choose a group that is close to your home. Maybe you prefer a particular support group: faith-based or a SMART method. The choice is yours.