Hydrocodone is a widely prescribed narcotic analgesic that is available as generic and trade name formulations. It is used for the management of moderate to severe pain. This medicine is also a centrally acting antitussive and is present in combination generic and brand name products for the treatment of a dry cough. What is hydrocodone generic for? What is Lortab hydrocodone? Is there a difference between generic and trade name formulations? Let's find out some of the other names for hydrocodone.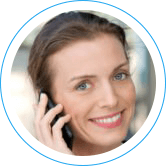 Hope Without Commitment
Find the best treatment options.Call our free and confidential helpline
Treatment Is Fully Covered by Insurance In Most Cases
What is the Brand Name for Hydrocodone?
The drug is a narcotic analgesic that is available as generic and different brand name medicines. These combinations are used to treat severe pain or a dry cough. Most hydrocodone brand name products contain the opioid along with another non-narcotic medication. What is another name for hydrocodone? Some of the trade name medicines that contain this narcotic analgesic are listed below:
Hydrocodone acetaminophen brand names
Allay
Anexsia
Anolor DH5
Bancap HC
Ceta Plus
Co-Gesic
Dolacet
Dolagesic
Dolorex Forte
DuoCet
Hycet
Hydrocet
Hydrogesic
Hy-Phen
Liquicet
Lorcet
Lorcet Plus
Lortab
Margesic-H
Maxidone
Norco
Oncet
Panacet
Panlor
Polygesic
Procet
Stagesic
T-Gesic
Ugesic
Vanacet
Vendone
Vicodin
Vidone
Xodol
Zamicet
Zolvit
Zydone
Hydrocodone trade names for aspirin-containing products
Alor
Azdone
Damason-P
Panasal
Hydrocodone other names for combination with ibuprofen
Ibudone
Reprexain
Vicoprofen
Trade names for combination with chlorpheniramine
Brand names for chlorpheniramine/hydrocodone drugs include:
Atuss HD
Baltussin HC
Histinex HC
Hycomine Compound
Lortuss HC
TussiCaps
Tussionex
Vanex-HD
Vituz
Zutripro
Hydrocodone brand name containing guaifenesin
Codiclear DH
EndaCof XP
Entuss
Hycotuss
Kwelcof
Hydrocodone other names for combination with homatropine
What is Generic for Hydrocodone?
The drug is a semisynthetic opioid. Hydrocodone structure is similar to the naturally occurring opium derivative codeine, but it is more potent and more addicting. Examples of hydrocodone generic name or chemical name include:
What is another name for hydrocodone?
Generic hydrocodone manufacturers
Some of the pharmaceutical companies that manufacture hydrocodone generic include:
Actavis Pharmaceuticals (Manufacturer of 2172 hydrocodone pills)
Cambrex Charles City Inc.
Chattem Chemicals Inc.
Cody Laboratories Inc.
ECR Pharma
Mallinckrodt Pharmaceuticals
Mikart Inc.
Neos Therap Inc.
Noramco Inc.
Rhodes Pharmaceuticals LP
Specgx LLC
Tris Pharma Inc.
Qualitest Pharmaceuticals
Is Generic Hydrocodone Less Effective than the Branded One?
The generic is usually less expensive than brand name formulations. This is because the pharmaceutical company that first brings the drug to the market has to invest a lot of money in discovering, researching, testing, developing, producing, and marketing it. Patents allow manufacturers to exclusively sell the brand name for a period of time before generic becomes available. However, generic contains the same active ingredient, maintains the same concentration and dosage, and is as pure and stable as the brand name.
Brand name products are available in many dosage forms, including extended-release capsules, tablets, extended-release tablets, liquid, and syrup. Each of these has varying amounts of the opioid and another medicine.
Whatever the formulation, the drug should be used only by prescription. Incorrect use of this medicine can result in fatal breathing problems. Moreover, opioids can have dangerous interactions with other medications. For example, gabapentin and hydrocodone taken together can be lethal. Certain substances are touted as alternatives to this drug or natural hydrocodone, but it is always a good idea to discuss their use with a healthcare provider first.
Getting Help for Prescription Pain Pill Addiction
Hydrocodone painkillers, whether generic or brand name, are highly addictive due to their opioid content. These medications alter the way the brain perceives pain. Misuse of both generic and brand name formulations can quickly lead to physical and psychological dependence. Once a person is addicted to the opioid, suddenly stopping its use can result in uncomfortable symptoms. For this reason, hydrocodone withdrawal timeline must be gradual and under the supervision of healthcare professionals. There are a variety of inpatient and outpatient treatment options available to individuals who are addicted to either the generic or trade name form of this drug. The first step in recovery is usually detox from drugs to remove the illicit substance from the person's system. This is followed by counseling, support groups, and relapse prevention.
Find the Help You Need
If you or someone you love is has become dependent on opioid painkillers, call our free helpline (888)-459-5511 for more information on addiction treatment. Advisors are available to answer your questions on hydrocodone brands and generic name medications, give you information on safe withdrawal from narcotic analgesics, and guide you towards long-term recovery from prescription pain pill abuse. Calls are always confidential and secure.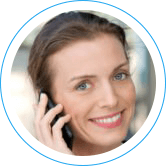 Hope Without Commitment
Find the best treatment options.Call our free and confidential helpline
Treatment Is Fully Covered by Insurance In Most Cases