Because most hallucinogens are addictive, it is possible to experience withdrawal symptoms of hallucinogens. Hallucinogens withdrawal can be tough, and self-treatment is not a way out. The safest way to ease the symptoms of hallucinogens withdrawal is to address them under close medical supervision.
Hallucinogens Withdrawal: Causes
Withdrawal from hallucinogens is a natural reaction of the body when it is deprived of the substance or chemical it has become dependent on. If one tries to suddenly quit hallucinogens drugs after prolonged use, there is a high chance that the individual will experience withdrawal symptoms, because this will cause a chemical imbalance in the brain.
Each person has different physical withdrawal symptoms of hallucinogens depending on the type of hallucinogen used and the physiology of the individual. Also, the use of hallucinogenic drugs for a long period can cause widespread brain damage, which can be permanent even if the person has stopped using them.
Hallucinogens Withdrawal Symptoms
Although hallucinogens might come in various forms and types, the withdrawal symptoms are almost the same for all of them. There are two main categories of withdrawal: psychological and physical, with the first ones being the worst.
Psychological Withdrawal Symptoms Of Hallucinogens
Feelings of rage
Speech problems
Severe mood swings
Panic episodes
Low impulse control
Psychotic breaks from reality
Depression
Hostile, aggressive, or violent behavior
Fear of going insane
Physical Withdrawal Symptoms Of Hallucinogens
Increased heart rate
Increased breathing rate
Increased blood pressure
Tremors
Seizures
Fluctuations of body temperature
Muscle stiffening and/or spasms
Diarrhea
Loss of coordination
Dry mouth
Sleeplessness
Numbness
Hallucinogens Withdrawal Timeline
| | |
| --- | --- |
| Days 1-3 | Once the individual stops the drugs, the hallucinogens withdrawal symptoms will appear in a couple of days. Irritability, depression, loss of appetite, fatigue, paranoia, insomnia, and anxiety are some of the symptoms one may experience. The symptoms vary in intensity depending on each individual, but they manifest quickly. |
| Days 4-10 | On average, the hallucinogens withdrawal symptoms last for around a week, lessening in intensity as time goes on. Some effects will last for longer, such as depression, cravings, insomnia, concentration, and memory problems. |
| Days 11+ | For some individuals, the withdrawal symptoms of hallucinogens can still be intense even after ten days after they are stopped. This happens because the brain needs time to readjust to the pre-drugs state and getting used to being outside the influence of hallucinogenic drugs. |
The intensity and duration of the side effects also depend on the different types of hallucinogens. For example, LSD can also give emotional disturbances and painful flashbacks that can last for months or even years.
Unfortunately, withdrawal does not have a specific timeline. It can last for a few weeks or months to completely rid the body from drugs.
Process Of Hallucinogens Detox
Why Shouldn't Patients Detox On Their Own?
Detoxing without professional supervision and safe procedures implies a great risk, such as long-term mental health issues, an increased chance of relapse, and even psychosis. This is especially dangerous for those who developed Hallucinogen Persisting Perception Disorder (HPPD), who can experience hallucinations, intense flashbacks, disorganized thinking, see things that are not there, and paranoia even after quitting hallucinogens.
The problem of self-detox is that anyone can buy from the internet a detox kit. The highest demand is for people who want to pass drug tests for probation, employment, and other requirements. These kits usually include pills and drinks based on Vit C, vinegar, niacin, goldenseal, lecithin, and various herbs. But there is no clinical study or researcher to confirm that these ingredients can detox from drugs.
Detox In Rehab Facility
Medical detox is the safest and most efficient method to treat hallucinogens withdrawal. A drug rehab facility can provide medical supervision 24/7, a safe environment, careful monitoring, and professionals trained to offer personalized treatment and to help prevent long term effects of hallucinogens.
The most efficient methods to help with the withdrawal from hallucinogens are the inpatient and outpatient detox. For the inpatient method, the individual benefits from daily monitoring and medical supervision, while for the outpatient method, the patient has to make regular visits to the clinic for treatment.
The experts can promptly respond in case of any complication during the detox process, which will never happen for individuals who choose to detox on their own.
Steps of hallucinogens withdrawal
Detox in a rehab facility starts with the evaluation of the patient, which includes blood tests, a physical exam, a questionnaire, and a screening for other medical conditions and mental disorders. The individual's psychological state is determined, and a personalized treatment plan for substance abuse will be developed.
The next step is stabilization, helping patients stop using the drugs and achieve sobriety with various methods and drugs to ease hallucinogens withdrawal symptoms. The duration of this process depends on the type of addiction and its severity but is usually lasts between one to three weeks.
The final step is preparing the individual for the psychological challenges they will have to face once the detox process is over. The individual is advised to start therapy or enter a 12-step program to increase the chances of recovery.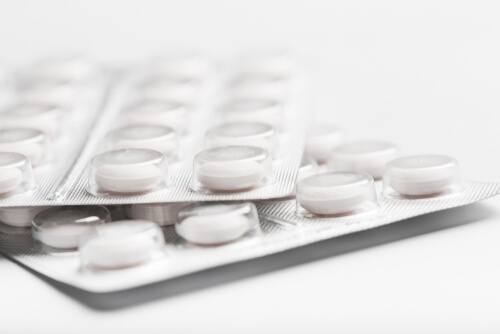 Medications For Hallucinogens Detox
Currently, there are no medications for treating hallucinogens withdrawal. Most of the drugs used in this case are to ease the physical and psychological symptoms such as anxiety, agitation, restlessness, or insomnia. There medications include:
Anticonvulsants
Laxatives
Anti-nausea drugs
Safe Withdrawal From Hallucinogens
No matter what the level of hallucinogenic drugs addiction a person has, the best way to address it is supervised detoxification at an accredited clinic. A detox clinic has all the needed equipment, methods, and specialists to help anyone safely achieve a drug-free life. Besides that, the help and information received after the detox is of utmost importance for the success of this procedure in the long run, to prevent relapse and to help the patient smoothly and safely return to a normal life.
---
Page Sources
Mittal MS, Kalia R, Khan AY. A case of psychosis after use of a detoxification kit and a review of techniques, risks, and regulations associated with the subversion of urine drug tests. The Primary Care Companion for CNS Disorders. 2011; 13(5): PCC.11r01178. doi:10.4088/PCC.11r01178. https://www.ncbi.nlm.nih.gov/pmc/articles/PMC3267515/.
Hallucinogens and Dissociative Drugs. National Institute on Drug Abuse. 2015. https://www.drugabuse.gov/publications/research-reports/hallucinogens-dissociative-drugs/director.