Fioricet is a popular medicine most commonly used in migraine treatment. Fioricet is an effective pain reliever which contains butalbital—a Barbiturate which explains why Fioricet has addictive properties. Other ingredients include the pain reliever acetaminophen and caffeine. Fioricet's primary function is to reduce tension during headaches, by relaxing the muscles. Fioricet is an effective prescription drug, and some people find it hard to quit, even after their pain is gone, which is one of the very first signs of dependence on this drug.
Changes in one's behavior, empty bottles, and doctor shopping are a few other signs that point to possible Fioricet abuse. Before jumping to conclusions, however, make sure you observe the situation correctly.
Most Common Signs of Fioricet Abuse
Fioricet abuse usually cannot go unnoticed. It causes several obvious side effects that change the user's appearance, demeanor, and even their connection to the outside world. Some of these signs include the following:
Drowsiness
Headaches
Breathing depression
Nausea
Vomiting
Stomach pain
Rash
Fever
Constipation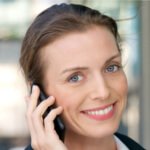 Hope Without Commitment
Find the best treatment options. Call our free and confidential helpline

Long- Term Signs of Fioricet Use
The longer one takes Fioricet, the greater the chances of abuse and addiction are. Even though the majority of people have been warned about the side effects by their doctor, they choose to neglect professional advice and give little or no heed to the dangers of unmonitored Fioricet use. Once the individual complete disobeys the doctor's orders and takes matters into their hands, the following long-term effects may emerge:
Tolerance
Addiction
Withdrawal symptoms
Depression
Anxiety
Agitation
Overdose
Detoxification from Fioricet should happen gradually, i.e. the individual addicted to this drug should be slowly weaned off of it to avoid stressful and inconvenient withdrawal side effects that can be both physical and psychological in nature. Detox should take place in a controlled and safe environment where the patient can receive adequate treatment. Depending on the severity of one's addiction, detox can occur in an inpatient or outpatient facility.
From a psychological perspective, counseling is a crucial step, which includes cognitive behavioral therapy. This type of treatment is implemented with the aim to help the user understand their addiction, the process they're going through, as well as teach them how to cope with the outside world without relying on the drug. A strong support team is, as always, of the essence—close friends and family members play a significant role in one's journey of detoxification.