While the street price of Dilaudid varies by location, the price is about $2 per pill. The price of an average brand name Dilaudid drug could also differ from a generic brand. The price per pill for a name brand is approximately $2.50, while a generic brand may cost $1.47 per pill.
Are there other options to get lower prices for Dilaudid?
Dilaudid is a controlled prescription drug that can only be bought with a doctor's prescription. Most pharmacies require an order before processing the purchase.
If you are on the lookout for cheaper alternatives, here are some suggestions for buying Dilaudid:
FDA-approved generic brand names are cheaper and equally effective choices, but still require payment out-of-pocket or through insurance coverage.
Approved online pharmacies that sell Dilaudid may be cheaper, especially if bought with a coupon, discount card, or in bulk.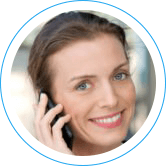 Hope Without Commitment
Find the best treatment options.Call our free and confidential helpline
Treatment Is Fully Covered by Insurance In Most Cases
How much does Dilaudid cost on the street?
Depending on the location, the average street price of a branded 2 mg Dilaudid tablet may range from $2 to $10; 4 mg, $1 to $10; and 8 mg, $6 to $30. For a generic brand, the street prices of 2 mg tablet ranges from $5 to $10.00; 4 mg, $4 to $20; and 8mg,  $12.50 to $30.
For example, in Ohio, you can buy the Dilaudid tablet for $2 based on the street price list dated October 17, 2016. If your street location is within the area of New York, New York City, the street price of Dilaudid tablet could cost you more averaging to $10 per tablet according to the street price list dated October 21, 2016.
In Florida, you can find a generic brand for a 2 mg Dilaudid tablet to cost $5 as of October 16, 2016. In Arkansas, on the other hand, you can expect the street price of a generic Dilaudid 2 mg tablet to run you $10.00, as of October 15, 2016.
For a complete list of the street prices, both for branded and generic Dilaudid including the different doses, you can check out http://streetrx.com/.
How to stay safe when buying online?
To protect yourself from disreputable sellers and fake pills, take steps to make the right choice. If you want to make sure you are paying the right street price for Dilaudid, follow these safety buying tips when transacting online:
Research the online seller's reputation
Be cautious of very low prices
Compare prices
Follow your instincts