Yes, if you are addicted to Codeine, you should consider getting treatment at a rehab. Codeine addiction is a dangerous disease. Therefore, it can cause many serious effects on your life if you do not get early treatment.
All things considered, joining a rehab is not just a choice. It's more of an obligation intended to bring fruitful results.
What Is Codeine And Why It Is Addictive?
Codeine is a narcotic painkiller that treats mild to moderately severe pain. They often call it an opioid painkiller. It is available only on a doctor's prescription.
It acts on the brain where it alters how the brain processes the pain signals. As a result, you feel the pain to a lesser extent that you would normally feel. At the same time, it also causes relaxed and pleasurable feelings.
For this reason, it can become addictive even when you use it properly.
In contrast to other opioid painkillers like morphine and heroin, it is less potent. Even so, the risk of dependence and the addiction later is still a worry for the patients.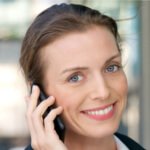 Hope Without Commitment
Find the best treatment options. Call our free and confidential helpline

When Should I Join a Codeine Addiction Treatment Program?
Essentially, the decision to join a codeine addiction treatment program isn't yours alone. Many different people will discuss various aspects of the addiction treatment. They include family members, doctor, and the addiction counselor.
Therefore, if you are thinking of getting professional help, you should talk to all of them first. Then, you can take the final decision.
What Complications Might Occur If You Do Not Go To Rehab?
Getting a prompt treatment is a key to a full recovery from any addiction. By not doing so, you will be exposing yourself to many dreadful effects.
The complications of Codeine addiction may include:
Slowed breathing
Low heartbeat and blood pressure
Depression
Shakiness
Psychotic symptoms
Inability to fall or maintain a sleep
Convulsions
Moreover, you might overdose on it or take a combination codeine product. As a result, the damages can be more widespread.
Damages to the vital organs
Coma
Liver damage
Death
Regrettably, the ill-effects of long-term Codeine addiction do not end here. It can also result in various other problems. First, there might be financial loss or loss of employment. Then, you might get strained relationships, legal issues, and mental disorders.
What are Your Options in Codeine Addiction Treatment?
The Codeine addiction program to enroll in depends on the severity of the signs.  Your response to a particular treatment approach is also important.
In general, the treatment consists of the following phases:
Initial treatment aims at removing the drug from your body: They called this Codeine detox. Various detox centers conduct such programs at an outpatient facility. Consult a detox specialist to know more about it. The main aim here is to get rid of the drug completely. However, suddenly stopping the drug may cause withdrawal symptoms. Therefore, they slowly reduce the dose.
Treatment at an inpatient rehabilitation facility: This phase of Codeine addiction treatment begins once the detox is over. In fact, this is when the real challenge begins. It is a continuous therapy that may run for months or even years. Here, you will receive medications to reduce the cravings. Psychological counseling and specialized sessions are where you will learn various life skills. Also, psychiatric consultations to treat co-occurring mental illnesses are also available. All these strive to give you a happy life in the absence of Codeine.
Treatment at an outpatient facility: You may directly enroll in an outpatient facility. Or, you may shift after the treatment at the inpatient facility. This depends on how severe your addiction is.
Things To Know Before Joining A Codeine Addiction Treatment Program
Learning about a few necessary things before enrolling could go a long way. As a result, it could bring the best results for you. Here are some of them to consider:
Do not jump to a decision. Discuss it with your loved ones and the doctor.
Gather information about the type of recovery program to enroll. They include cost, accessibility, and reputation of the treatment facility.
Find out if your insurance plan covers the cost.
Ultimately, prepare yourself mentally for a long and bumpy ride. Of course, the destination is more beautiful than you have ever imagined.
What's The Expected Outcome?
You can expect a complete recovery with no significant risk of a relapse. This is as long as you stay committed and patient.