People use Adderall for a variety of reasons – to improve academic or athletic performance, to lose weight, or for recreational purposes. The last, but definitely not least important reason for an Adderall prescription is to treat Attention Deficit Hyperactivity Disorder (ADHD). In fact, this is the only legitimate reason for getting prescribed Adderall apart from narcolepsy and depression.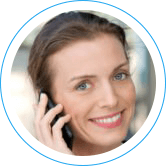 Hope Without Commitment
Find the best treatment options.Call our free and confidential helpline
Treatment Is Fully Covered by Insurance In Most Cases
Prescription Adderall: Why Do People Need It?
There are many reasons one shall seek for Adderall prescription. Sometimes, people just want to enjoy the recreational effect of the amphetamine, Adderall active ingredient, sometimes they turn to self-diagnosing and truly believe that this medication is something they really need.
One of the reasons one would need to know how to get Adderall prescribed to them is if the individual witnessed the effects of successful treatment by Adderall. For example if a friend or relative have previously had some disease treated with this amphetamine-based drug or even recommends it for some purpose, people would look for ways to get Adderall over the counter.
The second reason is self-diagnosing. Adderall is prescribed for ADHD. People who have diagnosed themselves with this disorder will try to get a prescription for this CNS stimulant.
Adderall is illegal without a prescription, but this doesn't seem to be much of a deterrent – a lot of college students are using Adderall to study. NIDA's Monitoring the Future survey found that every tenth high school senior had taken it recreationally and without a prescription at least once in 2017. The Journal of Addictive Diseases reports that 64% of college students with a valid Adderall prescription share the drug with classmates without one.
People also take Adderall for weight loss because that's one of its long-term side effects. Those trying to lose weight without physical activity and changing in diet may seek Adderall prescription as they believe amphetamines to be the easy way of burning fat. However, this medication is not approved by FDA for this purpose as it can negatively affect the individual's health.
These are the most common reasons why people may try to get Adderall prescription. However, the side effects of Adderall XR, such as mood swings, difficulty breathing, depression, anxiety, suicidal thoughts, constipation, and abdominal pain are not to be underestimated, as well as the Adderal overdose.

Getting Adderall from a Doctor
If one suspects ADHD or depression, one might benefit from a prescription for this drug. And who can prescribe Adderall, if not a doctor and what kind of doctor prescribes Adderall? A prescription can be obtained from a neurologist, a psychiatrist, or a family doctor. Symptoms of ADHD include:
inability to notice or pay attention to details
being unable to focus on tasks long enough to complete them
losing focus on tasks at hand due to unrelated stimuli easily
tendency to procrastinate
forgetfulness and poor organization
frequently moving from one unfinished task to another.
One needs to speak with a doctor about a prescription if they experience them.

How to Get Prescribed Adderall Recreationally
Many wonder how to get a prescription for Adderall for recreational use. People will try to trick doctors into getting a prescription. They tell them it was their partner or parents' idea they get a prescription for concentration problems, that they've been fired from work over this issue in the past, and that they're humiliated about having to go through the ordeals forgetfulness causes, and that's why they haven't tried to get help (a prescription) earlier. To make their story more convincing, they'll throw erratic looks around the room and keep asking the doctor to repeat him- or herself. The odds of getting a prescription are quite good; however, it is important to remember that Adderall is highly addictive.

How to Get an Adderall Prescription Online
A person can book a doctor's appointment over the phone and perhaps receive a prescription online. The doctor will email the prescription to a local pharmacy. They will then check to see if insurance covers it and provide the medication.
Please keep in mind that Adderall is a medication that requires an in-person exam, and not all doctors will agree to prescribe it online. Users get medication for less money that offers the same benefits and effects of that prescribed.
However, the medication received with an online prescription is in most cases the generic version of the stimulant. One also pays coinsurance, corresponding to a portion of the drug's total cost.
It is also possible to buy Adderall online. One channel is the so-called "Dark Web," a system of online pharmacies operating illegally. They will not ask for a prescription. Most of them are based in Asia and ship drugs all over the world. It is very easy and cheap to buy Adderall without getting a prescription this way. On the downside, one never knows if they really are getting the stimulant they ordered, nor anything about its quality, no need to speak about the legal issues.
Adderall Abuse and Addiction Treatment
No matter who prescribes Adderall or how it can be obtained, there comes the point when one starts getting concerned about their use of it. Enlisting the help of substance abuse treatment specialists can be crucial at this time.
There are many treatment opportunities available for individuals addicted to this stimulant. If finances are a concern, free drug rehabs are available.
Are you or your loved one abusing Adderall? Call (888)-459-5511 now to get help.