A well-toned body is on everyone's bucket list. Every other day, you can see your friends or family going to the gym to achieve that perfect body.  Others might be taking some diet pills.
However, does it make any sense to use a prescription drug in the quest for a so-called ideal body? Adderall for weight loss may be an option. It is available only after receiving the prescription from your doctor.
Adderall: A Powerful Stimulant Medication
Adderall is a brand of medication that treats Attention Deficit Hyperactivity Disorder (ADHD). In addition, your doctor may prescribe it if you have a certain type of sleep disorder. They call it narcolepsy.
For this reason, it may become addictive. The risk is higher if you use it for a long time or abuse it. The basic reason for an addiction is its ability to give a pleasurable high to the users.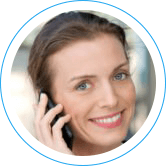 Hope Without Commitment
Find the best treatment options.Call our free and confidential helpline
Treatment Is Fully Covered by Insurance In Most Cases
Can You Use Adderall For Weight Loss?
Probably not, if you are using it on your own. Remember that you should not use Adderall without a doctor's prescription. If you do so, you might be making yourself vulnerable to its wide range of side effects. Of these, the most notable is the risk of an addiction.
No doubt, Adderall can facilitate weight loss. It may occur as a result of its appetite-suppressing property.  However, know that the US FDA has not approved it as a weight loss medication.
Use Adderall For Weight Loss Only With Your Doctor's Prescription
If your doctor prescribes it for the same purpose, you may use it. Of course, you should take all the precautions. Furthermore, you cannot afford a single deviation from their instructions.
Before using, learn enough about some serious side effects it may cause. In addition, do not take it if you have some heart disorders. You can also get an accurate information on this by reading the medication guide.
The side effects may include:
Elevated blood pressure
Racing heartbeat
Loss of appetite
Too high or too low moods
Headache
Sleep problems such as inability to fall or maintain a sound sleep
Strangely enough, some patients may also take sleeping pills. This is to counteract some of the side effects.
What are the Risks of Adderall Addiction?
Adderall is a highly addictive medication. The risk is so high that it comes with a boxed warning.
Addiction refers to a compulsive use of a substance. It does not matter if it is prescription, OTC medication, or an illicit drug. The love for the high is so strong that you continue taking it for an extended time. Even when realizing how bad it is for your health. Put it simply, you know it is bad for your health but you cannot think of living without it.
A long-term addiction might also change the functions and structure of your brain. This can leave longstanding problems to various aspects of your life. For example, health, social and financial status, and relationships.
You can get a full recovery from it provided you get the right and timely treatment.
Key Takeaways
Adderall can be habit-forming. Using it inappropriately increases the risk.
You should never use it to shed pounds without first talking to your doctor.
What Can You Do
You can do certain things to reduce the risk of addiction.  For example, while on therapy with Adderall, take these highly effective steps. Consider the following:
Follow the doctor's instructions.
Never share your medication with others.
Some side effects including addiction may occur even with a prescriptive use. Therefore, you should keep a close eye on the possible signs of the addiction. For instance, mood changes, irritability, restlessness, sleep problems
Inform your doctor about all the medicine and supplements you are currently taking.
Do not forget to tell them if you have had a history of some heart disorders.
Ask them about the possibility of regaining the lost weight once you stop taking it.
Talk to your doctor if other weight-loss approaches. These include diet and exercise could work in your condition.
Lastly, you may have any further questions about its use, dose, and side effects. You should talk to your doctor right away about these and other issues.
Want to Know More?
Do you have any queries about Adderall or want to know more about Adderall addiction? You should talk to the experts. They can give you proper counseling and recommend the right treatment. Click here to connect with the best experts in your town.