What is Adderall?
Adderall is a central nervous system stimulant most commonly prescribed to people who suffer from ADHD and narcolepsy. Its two main components are amphetamine and dextroamphetamine, which impact the brain and nerves that contribute to hyperactivity and impulse control. Adderall was first introduced in 1996 by Shire Pharmaceuticals and has gained significant popularity since then. However, like many effective drugs, Adderall, too, carries a host of negative effects that can have permanent ramifications.
What are Adderall Side-Effects?
Adderall has a high potential for abuse. Therefore, Adderall is a Schedule II substance according to United States Drug Inforcement Agency (FDA). Similarly to any other stimulants, Adderall may cause many serious side effects including but not limited to:
Mental health problems
High blood pressure
Insomnia
Heart problems such as cardiac arrest and sudden death
Stroke
For more information about Adderall side effects visit FDA official website.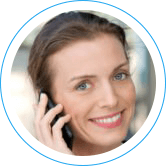 Hope Without Commitment
Find the best treatment options.Call our free and confidential helpline
Treatment Is Fully Covered by Insurance In Most Cases
What is an Adderall Lawsuit?
An Adderall lawsuit is a legal action against the Adderall manufacturer due to serious adverse effects caused by the medicine. The primary goal of an Adderall lawsuit is to achieve a settlement. The settlement is a financial payment a manufacturer is required to pay to the patient to cover the costs of the drug's side effects during treatment.
In the year of 2015, Shire Pharmaceuticals had to pay over $50 million because they did not fully inform patients about the various benefits and side effects of the drug. Nonetheless, the company presented their medicine to be better than any other ADHD medication.
Why Would Someone Pursue an Adderall Lawsuit?
There are many reasons why people file an Adderall lawsuit. Some of the reasons are:
Sudden death—according to recent studies, Adderall use may cause a stroke and heart attack which can be fatal
Addiction—prolonged Adderall use can cause tolerance and addiction
Heart attack—similar to other stimulants, Adderall may cause severe heart problems including cardiac arrest and heart attack
Stroke—one of the main Adderall side effects include high blood pressure which can cause a stroke
Renal failure
If you or your loved one has suffered from one of these severe side effects listed above, you can file a lawsuit against the Adderall manufacturer or sue the doctor for malpractice. If you did not follow the guidelines that your doctor gave you (you took a larger dose than prescribed, or you were taking the drug more frequently) your legal right to sue is automatically withdrawn.
Needless to say, amphetamines are responsible for the sudden death of 1 to 5 out of 100,000 children.
What is the Procedure of an Adderall Lawsuit?
The first step towards a potential settlement is to find a qualified lawyer that can help you determine whether you are eligible to sue Adderall. A trial procedure may be complicated, but your attorney will review your case and will take necessary actions accordingly.