Currently, scientists classify Adderall as a central nervous system stimulant. Doctors prescribe it to speed up and heighten certain processes in the body.
Sometimes, experts think that the effects of Adderall as somewhat like those of cocaine. If you've any question in your mind, read on as we explore Adderall addiction signs and symptoms.
Becoming Addicted
Adderall is highly addictive, as it increases dopamine. It is a neurotransmitter associated with pleasure, movement, and attention. Moreover, it increases norepinephrine and serotonin levels in the brain. They control sleep and appetite. Basically, it is a combination of amphetamine and dextroamphetamine. Once in the nerve terminals, amphetamines promote the release of neurotransmitters. Then, they will inhibit normal reuptake. As a result, it causes neurotransmitters to remain in the synapse for an extended period of time. After, it can trigger a chemically induced euphoric effect.
What makes it even easier to become addicted? It is the fact that Adderall is legally available with a prescription. 6.4% of full-time college students use Adderall non-medically on an annual basis. This is according to the Substance Abuse and Mental Health Services Administration.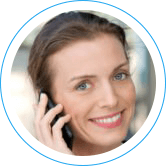 Hope Without Commitment
Find the best treatment options.Call our free and confidential helpline
Treatment Is Fully Covered by Insurance In Most Cases
What are the Signs and Symptoms of Adderall Addiction?
How do you know that you or someone close to you is becoming dependent on Adderall? Check for the following signs:
Are you or your loved one taking a higher dose than prescribed?
Taking Adderall more often than prescribed?
Taking medicine through a non-approved method such as snorting?
Using someone else's Adderall?
Taking Adderall for other reasons than the medical need from the prescription?
Buying Adderall from an illicit source?
Do you take Adderall for fun?
Normal Side Effects vs. Abuse Side Effects
Virtually every drug you take, whether doctors prescribe it or not, will have side effects. Incidentally, normal use of Adderall can have an adverse impact on your body. However, when you abuse Adderall, it can cause the side effects to occur more often and more intense. According to drugabuse.com, common symptoms of abuse include:
Headache
Dry mouth
Hoarseness
Nausea
Upset stomach
Digestive issues
Reduced appetite
Diarrhea
Constipation
Anxiety
Restlessness
Irregular heartbeat
Shortness of breath
Difficulty sleeping or staying asleep
Excessive fatigue
Changes in sex drive
When the abuse continues long-term, these symptoms can lead to more dangerous effects. They include:
Weakness or numbness in the limbs
Dizziness
Slowed or difficult speech
Chest pain
Hives or rashes
Blistering or peeling skin
Changes in vision
Aggressive behavior
Paranoia
Mania
Seizures
When Should You Worry About a Loved One?
Kathy Fee, the mother of the late Richard Fee, shared her experience of her son's Adderall addiction on cbn.com. She remembers that her son used to be clear-headed before taking Adderall. After that, Richard exhibited bouts of extreme paranoia.
An example of this paranoia was when he would put little pieces of scotch tape on his fingers. This way, he can prevent his fingerprints from staying on the keyboard. At the same time, he also covered the camera, as he thought that people could be watching him.
Richard's father recalled him becoming violent, making threats. To the point where Richard's family became so afraid, they slept with their doors locked. Not long after that, Richard committed suicide.
The story has a very important moral for all of us. You might see a slight change in the behavior of someone who has been taking Adderall. In that, you should get concerned.
How to Approach Someone with Adderall Addiction?
You should always keep in mind that you have to do this with an understanding mindset. This is before approaching an Adderall-addicted loved one. Someone in this position may quite possibly be struggling with many things. As a result, they may have racing thoughts, insomnia, and extreme mood swings, as well as severe depression.
If you feel it's necessary, consult a professional therapist. They will help you prepare for confronting your loved one. First, the professional can help you decide how to bring up the subject. Then, they can point out the most productive type of language you can use. After, they can help you cope with the stress of living with an addict.
When approaching your loved one, remember to express your support. It might be a good idea to remind them of activities and hobbies that they used to enjoy. Listen to the person. Listen to their fears and reservations about continuing life without Adderall.
What's Next?
Adderall addiction can disrupt your life, relationships, and your career. It will disrupt everything that makes you happy. Immediately stopping Adderall use can cause extreme withdrawal symptoms. Therefore, proper treatment must be sought. There are two different ways of going about Rehab. First, it is inpatient rehab centers. Then, there are outpatient rehabs.
Inpatient rehab centers provide room, board, care, and more. However, it can be expensive. They offer intensive therapy and the tools you will need to defeat the addiction. On the other hand, life pauses for as long as you're admitted. Outpatient treatment provide services while the addict goes on with the daily life. Help your loved one find the right rehabilitation facility before it is too late.
Do's and Don'ts
Do you clearly see the Adderall addiction signs and symptoms in a person? Here is a list of Do's and Don'ts for the family members and others close to an Adderall addict:
Do
Maintain your own balance and integrity – in other words, don't get dragged into trying it out with the person.
Find a rehab center and ask many questions to make sure that you choose the right one.
Stand by the person, even when it's rough.
Insist on rehab.
If you decide to stage an intervention, do it from a place of love and care.
Don't
Don't expect results immediately, or by just asking them to quit.
Try not to opt for a 30-day program. The National Institute on Drug Abuse recommends a program of three months or longer.
Never put yourself in a situation where people can abuse you.
It doesn't matter whether it is mentally or physically.
Expect the person to agree to rehab immediately.
Don't assume that rehab will resolve everything. Your loved one will need your love, guidance, and support during and after rehab.
Staying Strong
The first couple of weeks after rehab can be very challenging. Your loved one will have to confront many of the same problems that they were dealing with before going. It is important to remember that. This can be overwhelming for a recovering addict. Many temptations will still be out there.
Having to face the people that the addict's actions hurt will be very uncomfortable. Try to be supportive and grateful for the recovery. Withholding trust and faith in the recovery can often make them feel worse. Once the first few hard weeks go by, their life will start coming back to normal routine. But to avoid relapses, continuous support and motivation are the key.