The instances of youth substance abuse in the form of cigarette smoking and binge alcohol consumption are higher in the state of Pennsylvania than the national averages.
Youth risk perception from consuming 5 or more alcoholic drinks per week shows that 6 in 10 young people perceive no risk. Roughly 4 in 10 adolescents in Pennsylvania similarly perceive no risk from smoking a pack or more of cigarettes per day.
These rates are higher than national averages. In the past year, adolescents who reported suffering a major depressive episode in the state of Pennsylvania were higher than the national averages. Of those adolescents suffering from depression, 57.5% did not receive treatment for depression or related mental disorders. Though Pennsylvania is closely in line with national averages for rates of suicidal thoughts, instances of suicidal thoughts and behaviors are reportedly above state averages.
Of individuals 18 and over in the state of Pennsylvania, 53.3% did not receive treatment for mental illness. Uniquely, Pennsylvania's unemployed individuals ages 18 and up are the lowest percentage of consumers for mental health services in the state, seconded by a growing population of employed sufferers from mental disorders. This presents a growing need for working individuals to receive the addiction and mental illness care they need so they can maintain a stable income and lead healthy lives.
At the same time, the highest percentage of consumers in Pennsylvania is not in the work force entirely. This percent ranges from age brackets 18-24, 25-64 and 65 and over. For obvious reasons of retirement, disability and potential handicaps, the 65 and over population of Pennsylvania maintain the highest rate of the consumer base for mental health services.
Mental health consumer rates overall in Pennsylvania are lower than state averages. In correlation with the percentages of both adolescents and adults who did not receive care or treatment for mental disorders including depression, this suggests the problem lies more with community outreach and the addicted individual's willingness to enroll in dual diagnosis treatment programs, rather than the accessibility of effective programs. The perception that addiction and mental health treatment programs require hefty admission fees for inpatient care is often an obstacle towards people getting the care they need.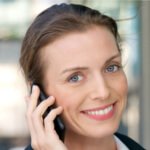 Hope Without Commitment
Find the best treatment options. Call our free and confidential helpline

Residential Drug Rehab Centers
Among the best-rated residential drug rehab and behavioral care centers in the state of Pennsylvania are:
Fairmount Behavioral Health System
Marworth
Roxbury Treatment Center
Universal Recovery Foundation
Mirmont Treatment Center
VA Butler Healthcare
VA Medical Center
Corecare Behavioral Health Management, Inc.
Livengrin Foundation, Inc.
VA Pittsburgh Healthcare System
VA Medical Center Wilkes-Barre
Reading Hospital
Abraxas I
Adelphoi Village, Inc.
Pyramid Healthcare, Inc.
EBH Northeast Services, Inc.
Conewago Indiana
Conewago Snyder
Residential centers like Roxbury Treatment Center and Mirmont Treatment Center provide a range of inpatient and outpatient rehabilitation services. While some centers are solely outpatient, these centers offer a wide range of programs and services including inpatient medically monitored detoxification, inpatient rehabilitation, dual diagnosis, intensive outpatient, individual therapy, pain management, outpatient services, relapse and trauma prevention and emergency responder programs.
Federally sponsored Veteran Affairs healthcare systems like VA Butler Healthcare, VA Medical Center, VA Pittsburgh Healthcare System and VA Medical Center Wilkes-Barre provide mental health and rehabilitation services to U.S. veterans across the state. Additional services include a wide range of technocratic medical specialties in a hospital/primary care practice setting.
Inpatient Drug Rehab Centers
Among the best-rated residential drug rehab and behavioral care centers in the state of Pennsylvania are:
Phoenix-Washington Inc.
Gateway Rehabilitation Center / Genesis Division
Eagleville Hospital
Clear Brook, Inc.
Inpatient centers like Phoenix-Washington Inc. and Clear Brook, Inc. are mental/behavioral health facilities organized for the non-residential treatment of sufferers of a variety of psychiatric conditions. Staff provides stability through structured psychotherapy, interventions and planned regiments. The highly structured models of care follow the pattern of 3 days a week minimum of 5 hours of scheduled sessions per week or at least 10 hours per week.
Other centers like Eagleville Hospital work to isolate, evaluate, and treat problems one at a time. Due to the feedback cycle created by a mix of mental disorders paired with substance abuse, hospitalization may be required during critical mental episodes or initial detoxification. As an inpatient drug addiction treatment center, programs are created to integrate psychiatrically and medical care, education, and therapy. Educational, recreational and creative therapies are offered through the hospital in a variety of different levels of care.
Statewide inpatient facilities in Pennsylvania include mental health clinics, special needs rehabilitation centers, behavioral management centers, general addiction centers, dual diagnosis rehab centers, faith based rehab centers and neurological institutes for the treatment of psychological/physical disorders.
Among the top problems individuals and families in Pennsylvania face are heavy alcohol use and the inability/refusal to obtain care for mental disorders and drug rehab needs to top the list.[/message]
Just over half of individuals are enrolled in substance abuse programs in Pennsylvania and over 36.6% of patients enrolled suffer from alcohol abuse. In correlation, an astonishing 93.6% of people who reported suffering from alcohol abuse did not receive treatment.
As legal drug use can often lead to abuse of pharmaceutical drugs and related substance abuse problems, Pennsylvania shows a dramatic rise since 2012 in the number of individuals seeking treatment for opioid dependence. Following suit with many other U.S. states, the number of individuals in Pennsylvania who received methadone in OTPs (opioid treatment programs) as part of their substance use treatment has dramatically risen.
Though enrollment in one-day substance abuse treatment programs has been on the rise between 2009-13, individuals often need extended stays at inpatient facilities including hospitalizations, aftercare services, counseling, therapy programs and community reintegration programs. Luckily, each center is incentivized to actively assist, treat and counsel individuals during and after rehabilitation as part of a statewide and nationwide effort to combat addiction and relapse.