According to the Substance Abuse and Mental Health Services Administration (SAMHSA), Ohio has a higher rate of adolescent cigarette smoking and binge alcohol use than national averages.
An estimated 1 in 3 (36.1%) adolescents in Ohio do not perceive risk from smoking one or more packs of cigarettes per day. Similarly, 6 in 10 teens in Ohio do not view risk from more than five alcoholic drinks per day.
Instances of teens ages 12-17 who have suffered a major depressive episode (MDE) in the years 2009-13 remains tied and slightly above nationwide averages. As the pattern emerges from the many US States, but notably Ohio, a majority of young people (61.5%) did not receive treatment for depression. Ohio's percentage of individuals aged 18 or older who have experienced suicidal thoughts is slightly above the national average. Documented severe mental illness (SMI) in the state of Ohio also consistently remains above average.
Though many treatment centers for behavioral care and rehabilitation exist throughout the state of Ohio, many do not seek treatment for a variety of reasons. Much like the statistics on undocumented mental illness/depression experienced by adolescents, the majority of sufferers of any mental illness (AMI), 53.8%, have not received treatment. Many do not seek treatment or enroll officially in treatment programs.
Though enrollment in substance abuse treatment programs climbed between the years 2011-12 in Ohio, those numbers began to drop dramatically in 2013. A majority of individuals seeking rehabilitation, 52.1%, suffered from both drug and alcohol addiction. An overwhelming 91.3% of people over the age of 12 suffering from alcohol dependence in Ohio did not receive treatment between the years 2009-13.
The organizations carrying out rehabilitation and mental health services throughout the state had shown to have trouble meeting the needs of individuals. "The percentage of adolescents reporting improved functioning from treatment received through the public mental health system was lower in Ohio than in the nation as a whole" (SAMHSA, 2014). As more and more facilities opening up across the state, existing organizations work to ensure overall wellness for their patients both during and after rehabilitation.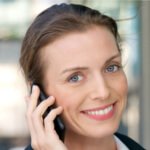 Hope Without Commitment
Find the best treatment options. Call our free and confidential helpline

Residential Drug Rehab Centers
Some of the highest rated and widest reaching residential drug rehabilitation centers in Ohio include:
Glenbeigh
Center for Chemical Addictions Treatment
New Directions, Inc.
Community Health Center
Rescue Incorporated
Behavioral Connections of Wood County, Inc.
Louis Stokes, Cleveland VA Medical Center
VA Healthcare System of Ohio – Cincinnati Campus
Department of Veterans Affairs Medical Center, Dayton, Ohio
The Buckeye Ranch, Inc.
Neil Kennedy Recovery Clinic
The Crossroads Center
Cornell Abraxas
Craig and Frances Lindner Center of HOPE
Lorain County Alcohol & Drug Abuse Services Inc.
The Ridge
Medical centers offering residential rehab services, specifically to US veterans,  consisting of Louis Stokes VA Medical Center (Cleveland), VA Healthcare System of Ohio (Cincinnati Campus) and the Department of Veterans Affairs Medical Center (Dayton, Ohio) are all sponsored by the US Department of Veteran Affairs.
Each center in the Ohio area provides a multitude of health and human services to veterans including acute psychiatric care (outpatient), Alzheimer's assistance, community health, community outreach, community work therapy, pension programs, family services, incentive therapy, and inpatient rooms (psychiatry). Mental health services including outpatient, intensive case management, and residential treatment programs.
Youth behavioral health centers like the Buckeye Ranch, Inc. and Behavioral Connections of Wood County, Inc. offer child and family health care services. Programs include community-based programs, foster care, residential services, permanent family solutions network, educational services, and adventure therapy.
A large part of their community mission is to provide facilities that serve adolescents and children with severe mental/behavioral health care needs and substance abuse issues. Their treatment approach lies in a commitment to restore and preserve family relationships during crucial stages of growth and development.
Inpatient Drug Rehab Centers
Some of the best-ranked drug rehabilitation centers providing a broad range of assistance in Ohio include:
Crisis Intervention and Recovery Center, Inc.
HHC Ohio Laurelwood Hospital
Summa Akron City and St. Thomas Hospitals
Ohio State University Hospitals
The Toledo Hospital
St. Vincent Charity Medical Center
Stella Maris, Inc.
The Woods at Parkside
Dublin Springs, LLC
Inpatient rehabilitation organizations like the Ohio State University Hospitals and the Toledo Hospital are equipped to treat a variety of addictions, eating disorders, and mood disorders. They also offer a multitude of rehabilitation/counseling programs including occupational therapy driver rehabilitation programs. Additionally, both organizations offer classes and educational/counseling programs for nutrition, substance abuse rehabilitation, stress reduction programs, exercise, and community therapy.
Among the highest rated charity inpatient rehab organizations in the state is St. Vincent Charity Medical Center. This medical center is notable for providing a full spectrum of comprehensive addiction treatment options. From alcohol use to substance abuse, St. Vincent Charity Medical Center's detoxification programs create an efficient route for the hospital to community-based rehabilitation and reintegration.
Doctors, counselors, and mental health specialists work individually with patients for accurate evaluation and an individualized treatment plan. Due to the rising cost of medical care, many addictions and mental disorder sufferers in the state of Ohio remain untreated.
The charity centers of Ohio help create a compassionate network of support with a human touch.
To fully assist the people of Ohio in the fight against substance abuse, effective treatment programs must be trialed, tested, and employed. Policies continue to fluctuate regarding the amount of support given to mental health/behavioral care programs. Many organizations receive limited funding and work within limited constraints. Government sponsored organizations throughout the state of Ohio continue to grow and network with other centers to provide a network of care facilities for individuals of all ages.
Additionally, university medical centers have a high degree of referral/turnover from other branches of Ohio's extensive rehabilitation/behavioral care facilities. Many organizations give their own unique and personalized spin on the 12-step model and abstinence-based models of addiction treatment. The mission of the best-ranked organizations in Ohio is to make the transition between detoxification/withdrawal as seamless and straightforward as possible.