In Ohio, drug rehabilitation providers are doing their best to tackle the widespread national substance abuse outbreak. In this state, 7.87% of residents have admitted using illicit drugs in 2010. Which drug is used the most? Judging by the calculations from 1992 to 2010, the primary drug of choice in Ohio appears to be marijuana, followed by heroin.
Asking for help when addicted to any substance is one of the most difficult and important decisions a person can make. However, finding the treatment center that will provide the right results is equally challenging and frustrating.
Those who abuse addictive substances have a choice: they can either continue with their life-destructive habit or seek help from a rehab facility. For the latter, there are 373 alcohol and drug treatment centers in Ohio, according to a 2010 SAMHSA research. Here are the top five.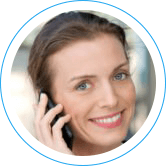 Hope Without Commitment
Find the best treatment options.Call our free and confidential helpline
The Scope of Substance Abuse in Ohio
Consequences of drug abuse can lower the quality of life in those affected, or even lead to fatal outcomes, if not treated. To put it into perspective, in 2009, there were 1340 fatalities due to drug use in Ohio. Vehicle accidents, on the other hand, caused fewer deaths, 1021 to be precise.
This means drug abuse can be deadlier than traffic accidents. Providing treatment to those with an addiction, therefore, is the first approach in reducing these tragic numbers.

Ohio Drug Rehabilitation Centers Capacity
Even with all drug rehab facilities in place, it would be impossible to accommodate all Ohioans. Especially when you realize that between 2009 and 2013, there were almost 700.000 individuals who abused substances in Ohio. Many in need of treatment never receive appropriate care. Fortunately, the local authorities work hard to improve every existing center as well as to provide other helpful alternatives and resources.

Top 5 Rehab Centers in Ohio
There are many excellent rehab centers in Ohio – some are situated in the major cities, making family visits more viable, others provide recovery services far away from the patient's day-to-day life. We've singled out some of the Ohio's finest recovery centers that are well-worth consideration.
1. Ohio Addiction Recovery Center
A highly effective, evidence-based, and individualized treatment approach make Ohio Addiction Recovery Center the highest-grade drug rehab in Columbus and beyond. During the assessment process, patients are paired with a primary therapist who examines the underlying factors of his or her addiction.
From there, the struggling addict receives the treatment plan which most commonly combines one-to-one coaching, 12-step meetings, group therapy, education, and counseling. All these steps will increase the person's chances of achieving full recovery.
Some additional treatment tools and solutions at this rehab center include:
Life Skills-Based Therapy
Psychotherapy
Cognitive Behavioral Therapy (CBT)
Individual Therapy
Those looking for drug rehab centers in Ohio that accept Medicaid, should keep in mind Ohio Addiction Recovery Center does not provide this option. Learn more on the payment types and verify your insurance on the website.
2. The Ridge Addiction Recovery Center
The Ridge Addiction Recovery Center, located in Cincinnati, Ohio, provides its clients with a chance to avoid the distraction of urban hustle and bustle on more than 50 acres of land.
Interestingly, the rehab center believes poor nutrition is the most impeding factor preventing a successful recovery process. That's why The Ridge has an in-house chef who provides healthy, invigorating meals for the recovering addicts.
Also fascinating are the wellness amenities this Ohio drug rehabilitation center provides. A sauna, swimming pool, spacious grounds, and even a fishing pond are all within the countryside-based complex. Free time, exercise, and diet are much-valued treatment factors at The Ridge rehab center.
The rehab center also has a designated detox process in place. This treatment procedure is not always necessary but in cases where it's inevitable, it lasts 3 to 5 days and incorporates:
12-Step Facilitation Program
Group Therapy
One-to-one Treatment
The other treatment options can be viewed here.
3. Glenbeigh Drug And Alcohol Treatment Center
Glenbeigh, an affiliate of Cleveland Clinic, employs licensed social workers, nurses, physicians, psychiatrists, clergy, and counselors. It is a nationally recognized inpatient drug rehab center with the top-class provision of treatment.
Treatment services at Glenbeigh rehab center include: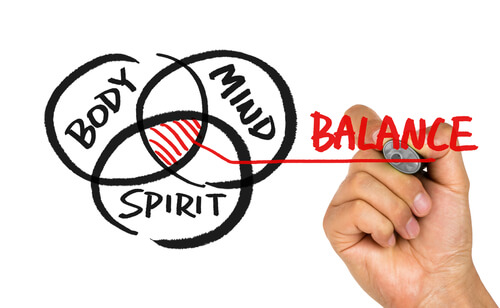 Assessments and Evaluation
Inpatient Drug Rehab Treatment
Detox
Semi-Hospitalization
Continued Care
The staff values a holistic approach, seeking to address the patient's' body, spirit, and mind. This method promises lower chance of relapse and is widely-accepted among Ohio drug rehabilitation centers. Learn the peculiarities of the rehab's approach here.
4. Arrow Passage Recovery
Arrow Passage Recovery is a state-of-the-art alcohol and drug rehab. Cleveland, the closest city is 50 miles up north which enables patients to receive treatment and recover far away from the busy streets.
The treatment services of this Ohio rehab center include a personalized program, as well as detox, where necessary. The center is systematic from beginning to the end. When the family is on board, the center's specialists will create an intervention strategy. There is also an excellent relapse prevention program in place to make sure the patient stays sober after leaving the facility. For additional information on Arrow Passage Recovery visit their official website.
5. Northland Outpatient Recovery Center
The strict outpatient treatment program at Northland lasts a minimum of 6 to 8 weeks and involves several counseling sessions in both group and individual settings. Participation in Alcoholic Anonymous or Narcotics Anonymous is mandatory for all patients undergoing the treatment. Moreover, there are random drug tests in place to ensure patients are sustaining abstinence effectively.
Services at Northland Outpatient Recovery Center include:
Family Counseling
Rehab Education
Intensive Outpatient Counseling
Aftercare
Also, Northland Outpatient Recovery Center is one of the drug rehab centers in Ohio that accept CareSource. Check the other options of this rehabilitation facility on the website.
Ohio Drug Rehabilitation: Chances of Success
What is the likelihood of a patient achieving sobriety and sustaining it? The national average in a typical drug rehab center is 40-60%. However, the percentage will greatly depend on the addiction treatment center and its recovery program. There are countless treatment approaches, consisting of a variety of stages, and targeting different aspects of the addiction.
In many instances, substance abuse will also spark a withdrawal period, which many rehab centers in Ohio address with an appropriate detox treatment program. Depending on the nature of the habit-related addiction, the treatment may also encompass counseling, family involvement, interventions, 12-step methods, and more.
If you or your loved are unsure of the right drug rehab in Ohio, call one of our compassionate professionals at (888)-459-5511. We can help you choose the right treatment facility for your needs. The journey to sobriety starts with the call for help.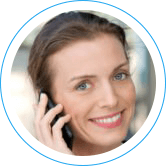 Hope Without Commitment
Find the best treatment options.Call our free and confidential helpline