As the number of alcoholics continues to grow nationwide, more and more people realize they need to seek help. This is in order to fight this awful addiction. One of their first outcries for help is the phone calls they make to alcohol hotlines. Here, they can inquire about the help they can get.

What is an Alcohol Hotline?
Alcohol hotlines are special services. They created it specifically for people struggling with alcohol abuse. It's also for individuals who are affected by someone else's alcohol problem. Alcohol helplines or hotlines offer a hands-on practical and emotional support to individuals. These are people who find themselves in the midst of an alcohol-related crisis. They are also people who choose to make the call on behalf of a loved one struggling with this addiction.
However, besides empathy and emotional encouragement, helplines provide contact information for various detox and rehabilitation centers. These are places where the alcoholic can begin his/her treatment.
When to Call an Alcohol Hotline?
One should make a phone call to a helpline when they are ready. They will receive support and advice from a professional organization. A person struggling with alcohol addiction might come to realize it is time for a change. They should seek help by calling a helpline. After, the helpline will refer them to the appointed rehab center.
The alcoholic or someone severely affected by the alcoholic's addiction could find themselves in a life-threatening situation. In this case, they should immediately dial 9-1-1 and state their emergency.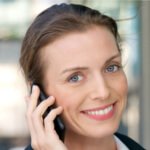 Hope Without Commitment
Find the best treatment options. Call our free and confidential helpline

National Alcohol Hotlines
National alcohol hotlines provide 24/7 professional services throughout the whole year to those who seek help. Some of the most well-known alcohol helplines in the nation are:
The Recovery Village: 800-331-2900
Florida Alcohol & Drug Abuse Helpline 1-800-821-4357
Addiction Treatment: 1-888-439-3435
SAMHSA's National Helpline: 1-800-662-HELP
National Association for Children of Alcoholics (Nacoa): 0800 358 3456
All About Counseling: 1-866-684-6303
The HSE Drugs & Alcohol Helpline: 1800 459 459
Colorado Crisis Services: 1-844-493-TALK(8255)
The Good Drugs Guide: 1-888-328-2518 or 212/269-7797
National Council on Alcoholism and Drug Dependence, Inc. (NCADD): 1 (800) NCA-CALL (622-2255)
What to Expect During a Call to a Hotline?
Once you dial one of many alcohol hotlines, a friendly and welcoming voice will greet you. Afterward, you will need to explain the purpose of your call. Once you pass the initial introduction stage, you will have to answer a set of questions. Questions asked may vary depending on which help or hotline you opt for. Some of the most common questions may include:
Is the caller or person struggling with alcohol currently in a non-life-threatening situation?
Could you specify what facets of alcohol abuse are present?
Elaborate on whether or not there are other factors involved with the addiction (such as an eating disorder, drug addiction or mental health issues).
Is the individual is ready to receive professional help and start treatment for their addiction?
Is the Conversation Confidential?
Many callers are often concerned about their privacy, the confidentiality of the information they share. They also worry about the fee they will have to pay for making the call. The majority of the alcohol hotlines provide 24/7/365 free of charge and fully confidential services. The professional staff members who receive the calls are friendly and non-judgmental. They are ready to provide help to anyone who is ready to receive it.
Can a Person Start the Alcohol Rehab, Detox or Recovery Process at the Time of the Call?
The answer to this question is yes. When calling these alcohol hotlines, the main objective is to find a course of treatment. In fact, they try to find one that will meet the individual's unique situation. Based on the addict's delicate state, professionals strive towards finding the appropriate detox and rehab solution. This way, it will help the addict revert to an alcohol-free life.
Why Should you Call a Hotline?
If you or someone you know is struggling with alcohol abuse, make sure to seek professional help. Alcoholism is a destructive addiction on a physical, as well as emotional level. Furthermore, it does not solely affect the alcoholic but also their beloved ones. The first step towards an alcohol-free life is the call to a helpline. Once you have made the call, the professionally trained staff will see to providing you the best detox treatment. However, you must be open to receive the help. As a result, this will get you back on the right track. So, don't hesitate. Get in contact with one of many alcohol hotlines, a friendly and non-judgmental professional.