Detox centers are facilities that provide comfort, safety and professional treatment to those who are suffering from substance abuse, such as drugs or alcohol.
Addicts enter detox centers after deciding to quit. At detox centers, they can get individualized help to overcome the withdrawal symptoms. Detox centers serve as a stepping stone towards the end goal of sobriety.
Why enter a detox center?
Quitting drugs after prolonged use can be a very difficult task. Addicts are strongly advised to seek professional help when embarking on the journey to sobriety, because of severe withdrawal symptoms that can even be life-threatening.
Detox centers provide professional medical assistance designed to alleviate the physical and psychological difficulties that occur during withdrawal.
Different types of detox centers
There are two types of detox centers: inpatient and outpatient.
Inpatient treatment means that the patient is admitted and cannot leave the facility without a doctor's permission. Inpatient detox centers are best for those who will find withdrawal extremely challenging.
Outpatient detox centers allow patients to leave the premises. These types of detox centers are better for those who would only experience milder withdrawal symptoms.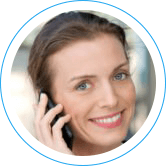 Hope Without Commitment
Find the best treatment options.Call our free and confidential helpline
List of the Best Detox Centers
Novus Medial Detox Center
Centennial Peaks Hospital
Cedar Springs Hospital
Shadow Mountain Recovery
Valley Hope of Parker
Centennial Peaks Hospital
Sober Techniques
Life Healing Center
Hawaii Island Recovery
Hope by the Sea
Daytop Village
Rose Hill Treatment Center
Montefiore
What to expect when entering a detox center?
A detox program can last between 5 days and a few weeks. Detox symptoms usually peak between 24 and 48 hours after the last dose. Patients will experience withdrawal symptoms such as:
Night Sweats
Shakes
Depression
Fatigue
Nightmares
Rapid heart beat
Higher blood pressure
Anxiety/Stress
Convulsions
Seizures
Hallucinations
Detox centers provide professional medical assistance to alleviate these symptoms and often make use of various prescription pills that contribute to the patients' well-being.
Naturally, patients are strictly monitored and encouraged to engage in various activities that may take their mind off the pain and their need for drugs.
What are the amenities like at detox centers?
Most detox centers are located in a peaceful environment, where patients can feel relaxed, safe, and unencumbered by the outside world. The amenities at detox facilities include social spaces, where patients can socialize with others. The facilities also include health facilities like gyms or exercise areas.
Good detox centers also make sure that the patients' daily nutrition needs are met. The meals they offer are carefully prepared to provide the essential vitamins, fibers, fats and other components necessary for one's  recovery.