Once the decision has been made to get help for an alcohol addiction, the next obvious question is: How much does alcohol rehab cost? Thankfully, no matter what your circumstances are, whether you are fully-insured, underinsured, or not insured at all, there are ways to make alcohol addiction rehab affordable.
Before determining the cost, it's important to understand the different types of rehabs available and their respective average costs, and if insurance will cover any or all the expenses. We'll also try to understand that while the cost of attending alcohol addiction rehab can be expensive, it is often a far more affordable option than the cost of addiction itself. Furthermore, if the help you need isn't covered, or you find yourself without insurance, there are still options available for you overcome your alcohol addiction, including low-cost or no-cost rehab clinics, as well as financing.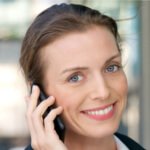 Hope Without Commitment
Find the best treatment options. Call our free and confidential helpline

What are the standard alcohol rehab costs?
Depending on the center, inpatient alcohol rehab costs in total can range from $5,000 to $45,000 for a 30-day program. Prices vary depending on the location, the type of rehab and the length of treatment. Detox, aftercare and additional medications may cost a lot. However, do not lose hope: various rehabs offer low-cost, state-funded and free treatment. In the end, recovery always pays off and in many cases your insurance can cover the cost of treatment.
Alcohol Rehab Costs: Factors In The Price
The influence of the differences in the prices are due to various factors:
The severity of addiction and comorbid disorders
First, it depends on the severity of addiction. Then, the history of abuse and any other co-existing disorder can also be important. As a result, alcohol rehab costs may vary. That's because some patients need more monitoring, additional medication, and aftercare. As a consequence, it can lead to an increase in the price.
Types of rehabs
Inpatient and outpatient facilities are two of the most popular forms of alcohol rehabs. As residential centers offer a variety of services. They include constant monitoring, accommodation, and meals. In this case, they tend to be more expensive. However, sharing a room or choosing a standard type of rehab can make costs more bearable. The size of the program (number of participants) also affects the costs. The number of staff is another factor in the price.
Length of treatment
Not surprisingly, the length of treatment influences alcohol rehab costs. Usually, inpatient programs last 30, 60 or 90 days. Any long-term treatment is expensive. This fact is something that discourages many people. Conversely, a study shows that short-term treatment is not always as effective as people hope.
Amenities and location
Some rehabs have swimming pools, gyms, and other amenities. For instance, luxury and executive rehabs provide individual programs and spa-like facilities. That costs money. In addition, the location of the rehab also changes the price. Exotic and serene locations will be more expensive.
Funding
Centers that rely on public funding are cheaper than private rehabs. Unfortunately, the long waiting time for acceptance into a low-cost center can be an issue. Private programs or counselors, on the other hand, can be incredibly expensive.
Average Prices for Different Alcohol Treatment Programs
There are few steps in one's recovery that make alcohol rehab costs fluctuate.
Intervention
Sometimes it's hard to admit you're struggling with alcohol addiction. Furthermore, saying that you need an intervention can take some courage. Some relatives can get too emotional, judgmental or subjective. Therefore, a professional is often needed to talk to the person addicted to alcohol. The therapist will sometimes talk to his or her family and take the user to rehab. Interventions vary between $2,500 and $10,000.
Detox
Each user should go through a detox. Bear in mind that going cold turkey might lead to severe alcohol withdrawal symptoms. This might be lethal. Sometimes, you can take additional medications to deal with anxiety, tremors, and seizures. Rapid detox can cost up to $5000. Usually, inpatient centers include detox in their price. Meanwhile, outpatient detox can reach $1500. When we talk about prices per day, detox can be from $600 to $1,000 a day. There are other drugs to deal with the long-term effects of alcoholism. They include liver damage and cravings. In addition, they can cost up to thousands per year.
Inpatient centers
Generally speaking, residential facilities offer the best type of treatment. This is because they offer constant monitoring, medical assistance, peer support, and counseling. In addition, being in a center eliminates all the triggers that might lead to a relapse. They include peer pressure, family problems, and easy to obtain drinks. They provide the safety environment each person addicted to alcohol needs. It's a fact that inpatient centers can be expensive. On the other hand, they are the recommended option for severe forms of alcoholism. One can still find cheaper 30-day programs for around $6,000. However, most of the rehabs offer treatment between $14,000 and $27,000. A study shows that the total cost to treat alcoholism is around $715 a day.
Partial hospitalization
Some partial hospitalization programs might be suitable to treat alcohol addiction. They give structure to one's life. In addition, you get the chance to involve yourself in many social and daily activities. This is due to the fact that these programs don't require an overnight stay. Usually, they last up to few weeks and cost around $350-450 per day.
Outpatient centers
Outpatient programs are cheaper compared to inpatient facilitates. In addition, they give the user the chance to combine treatment and everyday activities at the same time. Many people decide on an outpatient rehab after completing a residential treatment. Actually, some employers cover some of the costs for their employees. Of course, it depends on the days and hours one spends. Then, outpatient rehabs can cost around $5,000 for three months or $250-350 per day. However, some traditional outpatient alcohol rehabs offer treatment for $135 per day. Meanwhile, others take up to $500 per session. In addition, there are even some free programs. Unfortunately, another study shows that 45% of participants of an outpatient program had relapsed.
Luxury and ExecutiveRehabs
Recently, there's a high number of luxury and executive rehabs. They offer great locations, massages, holistic methods, privacy and individual approaches. What's more, some programs offer animal-assisted therapy and personal assistants. They can help their patients continue their work and appointments. Many CEOs and famous people choose this option to treat their alcohol addiction. On the other hand, one should note that prices are very high.
Low-cost rehabs
They are some free facilities. Actually, when you think about it are not for free as you do pay taxes to the government. Still, they give hope to many people who can't afford an expensive alcohol rehab. For instance, Medicaid can help you find detox and help for free. However, state-funded rehabs have some long waiting time and don't give you the right to choose where to go.
For people without health insurance, various clinics offer sliding-scale fees. They base it on your income and background or monthly installments, so you don't have to pay all in once.
Free rehabs
Support groups, such as AA and NA, offer support for free. Churches and charities are also an option. In addition, they will give you the chance to meet new friends and get involved in social activities.
Sober Living
After treatment, some individuals need more support to stay sober. Therefore, sober living homes are the perfect option for them. In addition, they provide the social support each addict needs. They cost about $1,500-2,500 per month.
Aftercare
Aftercare is vital in the recovery journey. You should combine counseling, therapy and holistic approaches in the aftercare process. However, psychological sessions can be very expensive and vary between specialists. Sometimes it takes some time to find the right therapist for you and your needs. Do not forget there are support groups like Alcoholics Anonymous. They are not run by mental health experts, but they provide support and understanding. Also, leading a healthy life can almost be for free, if you plan your time well.
Understanding the Cost of Alcohol Addiction vs. Rehab
If the cost of receiving treatment for your alcohol addiction seems daunting, it is important to understand that it may very well be less costly, both in the long- and short-term, to receive treatment than to continue with your addiction.
Depending on the severity of your alcohol addiction, you or a loved one could be spending thousands of dollars supporting an addiction that is harmful to your health. If the addiction isn't treated, there could be more severe medical problems down the road, like dialysis or, even worse, a vital organ transplant. Compared to a kidney transplant, which could cost tens of thousands of dollars, plus the opportunity cost of surgery recovery keeping you out of work, the cost of alcohol addiction rehab is far less than the potential costs if you don't take care of your addiction before it is too late.
There are also potential legal costs associated with an alcohol addiction; DUIs can be outrageously costly, not just in legal fees, court fines, license suspensions, and court-mandated requirements to drive (i.e. in-dash breathalyzers), but also insurance rates and employment opportunities. There is also the financial strain addiction can have on a family's' expenses. If your alcohol addiction makes it difficult to pay your bills every month, wouldn't it make sense to spend the money necessary to overcome an expensive habit? The cost of addiction can far exceed the cost of treatment; wouldn't it be better to live a healthier life… now? And we aren't even talking about the psychological strain.
How expensive is Alcohol Addiction Rehab?
It is important to remember that in many cases, your insurance provider may be able to cover most of the expenses, relieving the burden of having to pay out-of-pocket to receive treatment. However, to get the best deal, be sure to explore as many options as possible. For example, if you are retired military, there are many programs available specifically for veterans, and will work with your insurance. Also, if you are eligible for Medicaid or Medicare, you may be able to receive treatment without using any other insurance you may have available. Alcohol rehab cost may seem expensive on the surface, but if you do your research it can be extremely affordable.
What if I need no- or low-cost rehab treatment?
Perhaps you or a loved one isn't covered by insurance, or the extent of treatment needed isn't fully covered by your insurance provider, do not despair. There are several options that provide alcohol addiction rehab at a little to no cost. Programs can either be state-funded, or they can also be non-profit organizations. These are especially useful for those who are on a fixed or limited income.
Alcohol Rehab Costs: Does It Pay Off?
Finding the right treatment can be difficult. However, as mentioned above, many things can help cut down on costs. They include private insurance companies, state-funded centers or sliding-scale fees can be beneficial. Many rehabs will help you find the treatment you need. In addition, some non-profit and faith-based organizations are for free. Expensive or not, treatment definitely pays off. Regrettably, the cost of alcohol abuse is more than 184.6 billion dollars. This is according to data provided by the US Department of Health and Human Services. No doubt, that's a lot!
By finding the right rehab, one can save on many costs. They include medical treatment, long-term medication, or legal fees. In addition, staying clean can help people keep their jobs. Most of all, they can remain with their families.
Financing Options Available for Alcohol Rehab
What are my payment options for alcohol rehab?
Most of the insurance companies can cover the expenses for alcohol rehabs. Medicaid or Medicare can also pay for the treatment expenses w
ithout spending any amount of money. Also, for retired militaries, there are many insurance-covered programs available for veterans only.
If you are underinsured, or not insured at all, and don't want to deal with the hassle of wait lists with a state-funded or non-profit, an other option is financial aid or financing. This type of assistance can take shape in many forms. For example, some clinics offer to finance directly through their clinic, allowing their patients to make affordable payments once they have completed their respective alcohol addiction rehab programs. If the clinic you want to use doesn't offer direct financing, they may offer to finance through a third party lender, whom you would repay over a specified time once your treatment is complete.
If you don't feel comfortable with setting up financing through a clinic or third-party, don't forget that there are other resources. The most important of those resources are those family and loved ones who care for you most. Asking for money from those closest to you may be difficult, especially for something like alcohol addiction rehab, but it's an option worth looking into. The people who are closest to you are the ones who want to see you overcome your addiction the most. You can always pay back a loan for your treatment. It would be far more devastating for those who love you to not have you around for many years to come because of an addiction. Alcohol rehab cost doesn't have to hinder your ability to get sober today.
The most important thing to remember when seeking alcohol addiction that no matter how dire the circumstances, or high the cost, there are many options to make rehab accessible and affordable, potentially at no cost to you or your loved ones. When doing your research, be sure to start with what your insurance will cover. If you have secondary insurance, don't hesitate to contact them, either. Give them a call and find out the specifics of what your plan covers in regards to alcohol addiction rehab. You may be surprised at how little it can cost to get the help you need.
The most important thing to remember when seeking alcohol addiction that no matter how dire the circumstances, or high the cost, there are many options to make rehab accessible and affordable, potentially at no cost to you or your loved ones. When doing your research, be sure to start with what your insurance will cover. If you have secondary insurance, don't hesitate to contact them, either. Give them a call and find out the specifics of what your plan covers in regards to alcohol addiction rehab. You may be surprised at how little it can cost to get the help you need.