Gambling, just like substances, can be addictive to the human brain. Currently, compulsive gambling can be challenging to treat.
It is partly because most people don't realize, or are willing to admit that they have a gambling problem. As a result, it can be quite difficult to get them into a gambling addiction treatment.
As with any other addiction, the first step to recovery is acknowledging that you have a problem. It can be hard to admit that a fun, harmless activity spiraled into an unhealthy obsession. However, the results are grim outcomes such as damaged relationships and shaky finances.
Challenges when treating a gambling addiction
Anyone pushed into therapy might find themselves resisting the gambling addiction treatment. There is a common myth of people who have a gambling addictions. For example, they are spineless, irresponsible or dumb. These wrongful myths play a major role in the hesitation to admit to the problem.
Gambling usually goes unnoticed for many years. Therefore, it is why they call it the ''silent addiction''. Only after causing great mental and financial harm do they realize that there is a problem. By then, the damage could be so severe, it may be even more difficult to rehabilitate.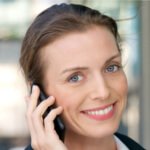 Hope Without Commitment
Find the best treatment options. Call our free and confidential helpline

Gambling addiction treatment can take place via five approaches:
Therapy
It may be beneficial to opt for behavior- or cognitive behavioral therapy. Behavior therapy makes use of systemic exposure. This is to the behavior that needs to go away. Meanwhile, they teach the addict the necessary skills to control the urge to gamble.
Cognitive behavioral therapy identifies unhealthy, illogical and damaging beliefs. At the same time, they replace it with healthy and positive philosophies.
It is also advisable for the family to go for therapy, for help to deal with broken down relationships.
Medication
Believe it or not, medication can help with a gambling problem. Medications such as antidepressants and mood stabilizers may help. For example, it can be problems rooted deeper than gambling. There may be others which goes along with it, such as depression.
Usually, they use medications traditionally for treating substance abuse. As a result, narcotic antagonists may assist in treating a gambling addiction.
Support groups
Usually, when treating any addiction, they will prescribe group therapy. This for recovering addicts to share their experiences. In addition, they'll know there are other people struggling with the same challenge. You can find these support groups at both in- and outpatient programs.
Ncbi.nlm.nih.gov has added addiction-based and multimodal treatment. This is on top of Psychoanalytic / Psychodynamic treatments as possible gambling addiction treatment.
Addiction-based and Multimodal treatment
This method of treatment is most common in inpatient and outpatient programs. The very first inpatient program for gambling addiction started in 1972. It was at the Veterans Administration Hospital in Brecksville, Ohio. Also, they based the approach of the gambling addiction treatment on the Al. Anon. programs.
The parallels with substance abuse programs incorporate:
12-Step programs and meetings
Recovering gamblers as peer counselors
Presentation as Gamblers Anonymous
Education on preventing relapse
How to avoid risky situations
Identifying triggers
Developing skills for dealing with cravings and urges
The reasoning behind this approach is that gambling addicts lack effective coping mechanisms. Therefore, to correct this they will learn a range of skills for use in different situations.
They see telling of one's story, in the form of an autobiography as a rite of passage in the program. In addition, addicts describe it as a turning point in their lives. Here, patients write an account of their gambling addiction. They will include how gambling has impacted on their lives. In this case, the patient accepts responsibility for their actions. They will describe how their actions and perceptions contributed to the addiction.
Family therapy is a comprehensive approach with your gambling addiction treatment. As a result, they will see the larger context of the patient's family life. Therefore, it brings the struggles each family member faces into the equation.
The addiction-based approach includes after-care planning, which includes:
Ongoing individual/group therapy
Budget and cash flow plan for financial restoration
Establishing a support system
Continuing involvement in Gamblers Anonymous
Strategies for preventing relapse
Plan for resolving legal issues
Medication
Psychoanalytic/Psychodynamic
Psychoanalysis is an attempt at understanding the underlying motivators. These are ones that govern a person's unconscious processes.
These approaches are the most common form of treatment. However, they have not offered effective solutions to most people. As a result, they still experience some gambling addiction. Even when patients stop gambling, they fall into depression and relapse.
People have found effective reform in some cases. This is where masochism and narcissism, specifically, are present. The reasoning here is that gamblers don't distinctively gamble for money. Of course, this is according to Freud. In fact, they rather engage in high-risk activities for the thrill of the experience. Some people, according to this theory, may in fact gamble to lose. As a result, fulfilling an underlying need for self-harm or to lessen feelings of guilt.
Theoretical reasons for gambling include:
Narcissism (denying feelings of 'smallness')
Masochism (self-punishment)
Early parental deprivation (finding love and approval in Fate or Luck)
Defense against looming depression
Defense against feelings of helplessness
The veneration of tension and fear
Feelings of omnipotence
Shortcomings in self-regulation
At present, there is no consensus on the core motivators of gambling addiction. In addition, the field has yet to provide comprehensive studies.
While undergoing treatment for any addiction, they will give gamblers many things. These are the necessary tools and guidance to deal with the problem. There are other tools that can help with gambling addiction treatment.
Seek help for underlying problems
There are many triggers for a gambling problem. For example, they can make mood disorders such as depression or anxiety worse. Of course, some of the gambling will remain even after the addiction had been overcome.
Learn to deal with unpleasantness in a healthier way
First, find the root of what makes you gamble. In some cases, it could be boredom, loneliness, or work stress. In fact, it can be anything that gives you the urge to self-soothe hostile emotions. Therefore, you should find an alternative way to manage these triggers.
Build a strong support network
Battling an addiction without the necessary support can be extra tough. First, reach out to loved ones, whether you are becoming an addict, or a loved one needs your support. Second, joining social clubs such as book clubs or sports teams, are great ways to make new friends. Maybe enroll in a class, or do some volunteer work.
Support groups
They designed 12-step programs such as Gamblers Anonymous to be like Alcoholics Anonymous. Here, a crucial part is finding a sponsor. For example, it can be a former gambler who can provide guidance. As a result, he will support you in remaining free from addiction.
The Problem with Self-Proclaimed Abstinence from Gambling
Of course, it is good to self-proclaim abstinence from gambling. In fact, it is one of the best methods of overcoming a gambling addiction. The gambler will make a promise to himself. It is never to take part in any activities involving gambling, again.
Even after treatment, a compulsive gambler may return to their ways. This is especially when spending time with people who gamble. Alternatively, they may hang out in gambling environments. It is advisable to contact a sponsor immediately to prevent a relapse. Of course, this is whenever an addict feels the urge to start gambling again,
Addiction Treatment Help
Speak Privately With a Rehab Specialist
24/7 100% Free & Confidential Addiction Treatment Helpline.
Receive free information today!
We can help you to:
Find the best rehab center or treatment program in your area
Verify if your insurance can cover the costs of treatment